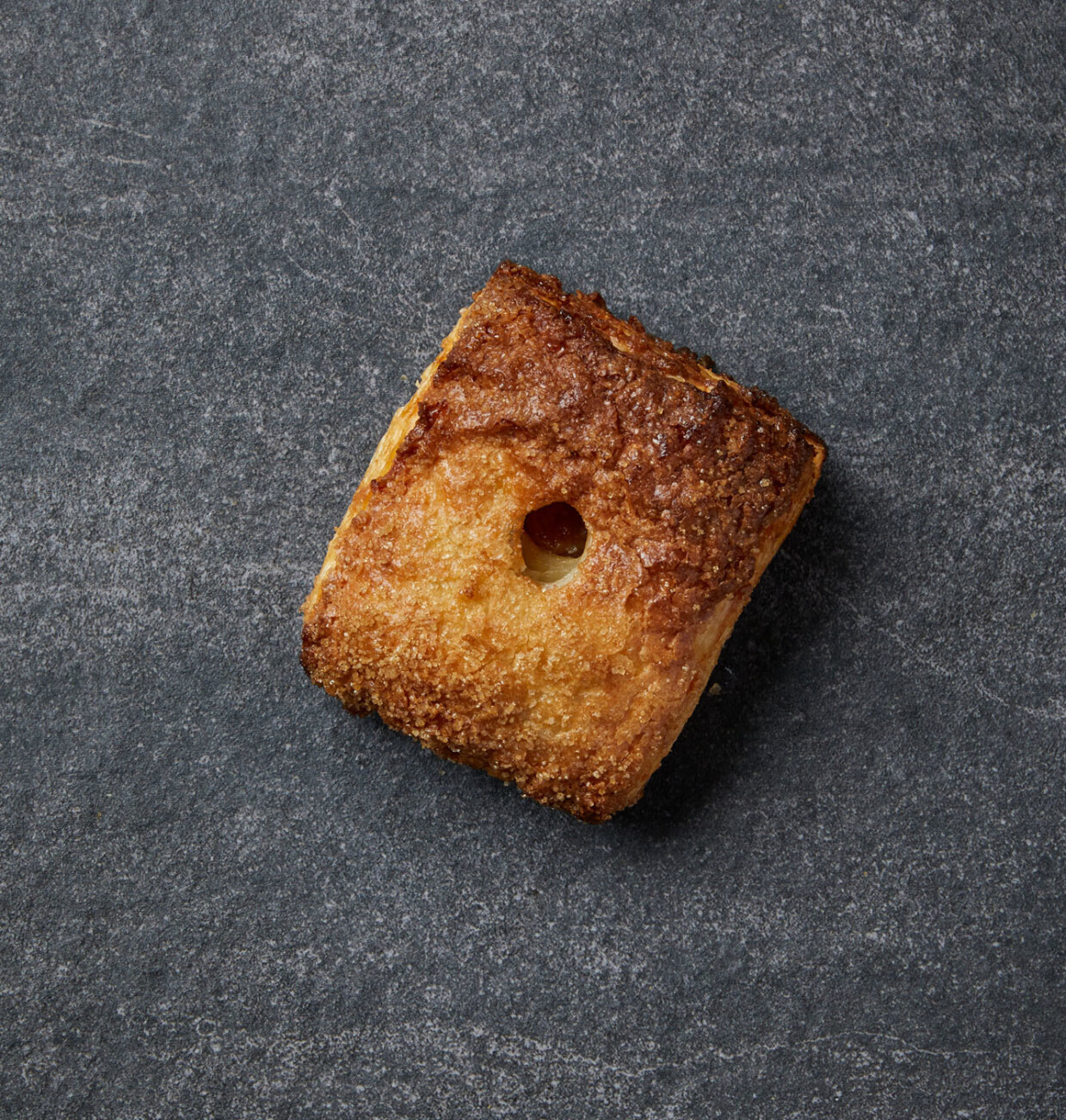 Apple Turnover
$18.00
In stock
Classic stewed apples in our signature Pepe Saya butter puff pastry with a brulee finish.
Prep: 8mins | Bake: 20-25mins
Baking instructions
You'll need: 1 egg. Sugar. Baking paper. 
Bake from frozen
Preheat the oven 195C°.

Line an oven tray with baking paper.

Remove turnovers from the freezer. Remove from the bag and place on a baking tray with the hole facing up.

Gently egg wash the tops with lightly beaten egg. Sprinkle top generously with sugar.

Bake for 20-25 minutes until golden
Optional: For a brûlée finish on top. Once baked, remove from the oven, sprinkle more sugar on top and hit it with a blow torch!!
Baking results may vary depending on your oven. Please use these instructions as a guide.
Nutritional information
Premium NSW wheat, whole milk, brown sugar, apple, sugar, caster sugar, egg, yeast, cornflour, salt, improver, starch
Allergens: wheat, dairy, egg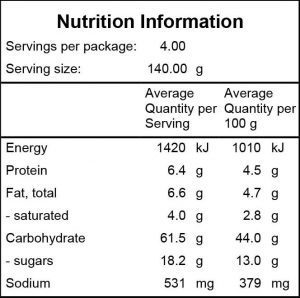 Keep frozen. Store at or below -18 degrees. Reseal after opening and use within best before.