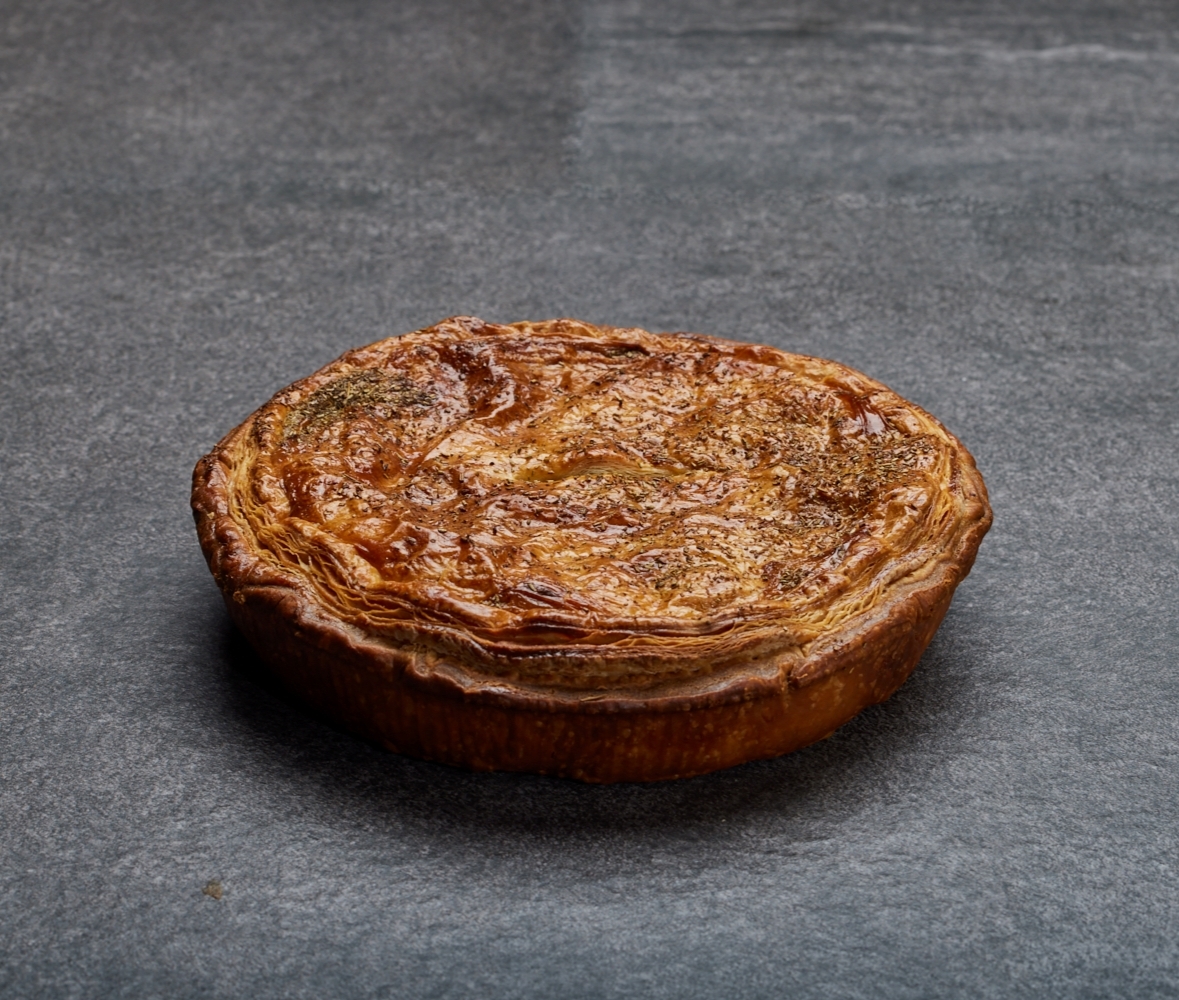 Beef & Pepperberry Share Pie
$32.00
In stock
Tender Angus beef braised in shiraz with native pepperberry and a hint of chilli. Housed in our signature flaky pie shell.
Prep: 8mins | Bake: 30-40mins
Baking instructions
Bake from frozen
Preheat oven to 195C° with an oven tray inside.

Remove pie from freezer. Remove from bag, keeping pie in the parchment case.

Thaw for 15 minutes.

Place pie in parchment case on the heated oven tray.

Bake for 30 – 40 minutes until golden.
Baking results may vary depending on your oven. Please use these instructions as a guide.
Nutritional information
Fill: Angus beef, chipotle, ancho, passilla, pepperberry, black pepper, onion, beef jus, salt, shiraz, cracked pepper
Pastry: Premium flour, pepe saya butter, water, salt, yeast, sugar
Allergens: wheat, dairy
Keep frozen. Store at or below -18 degrees. Reseal after opening and use within best before.