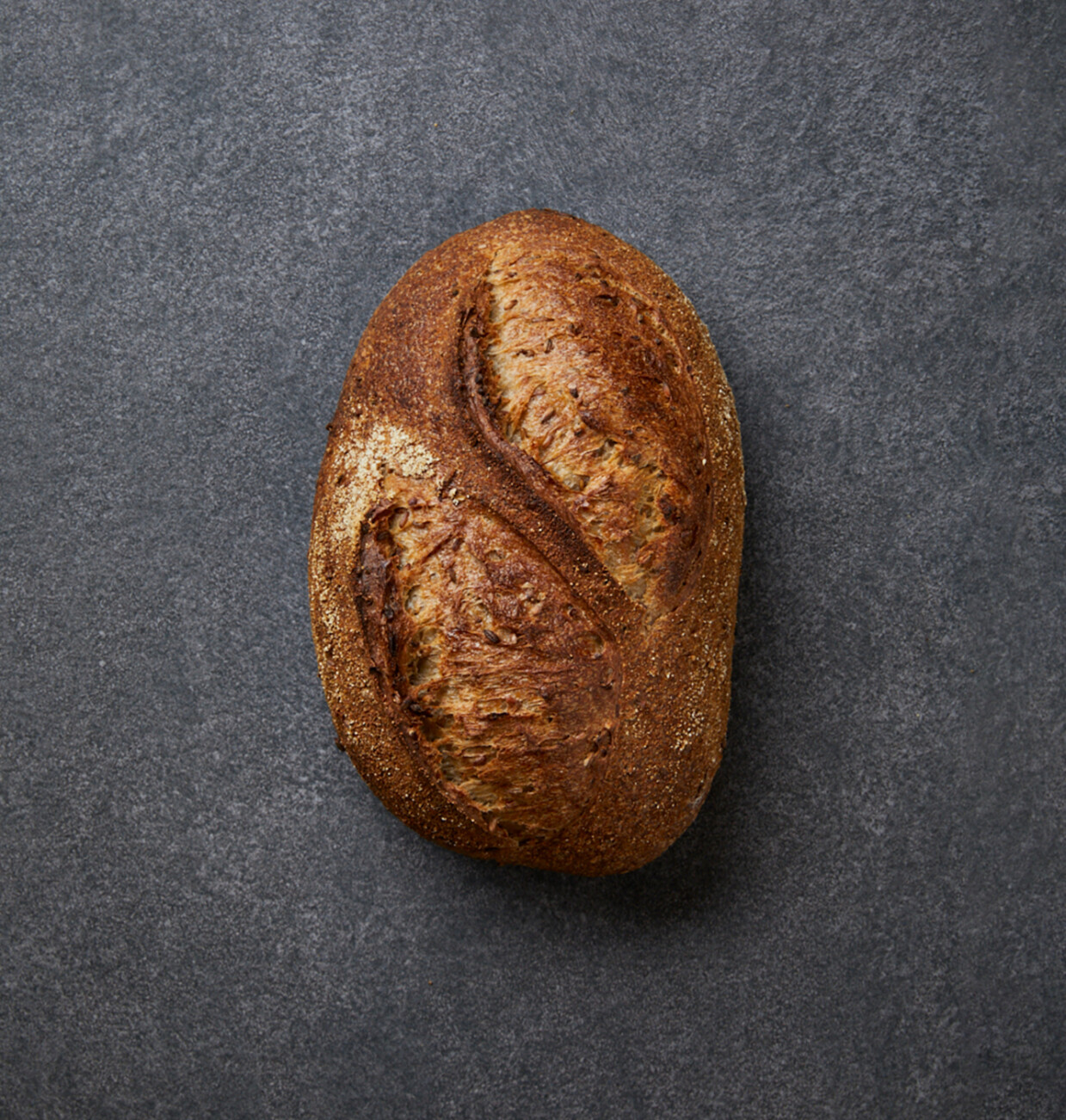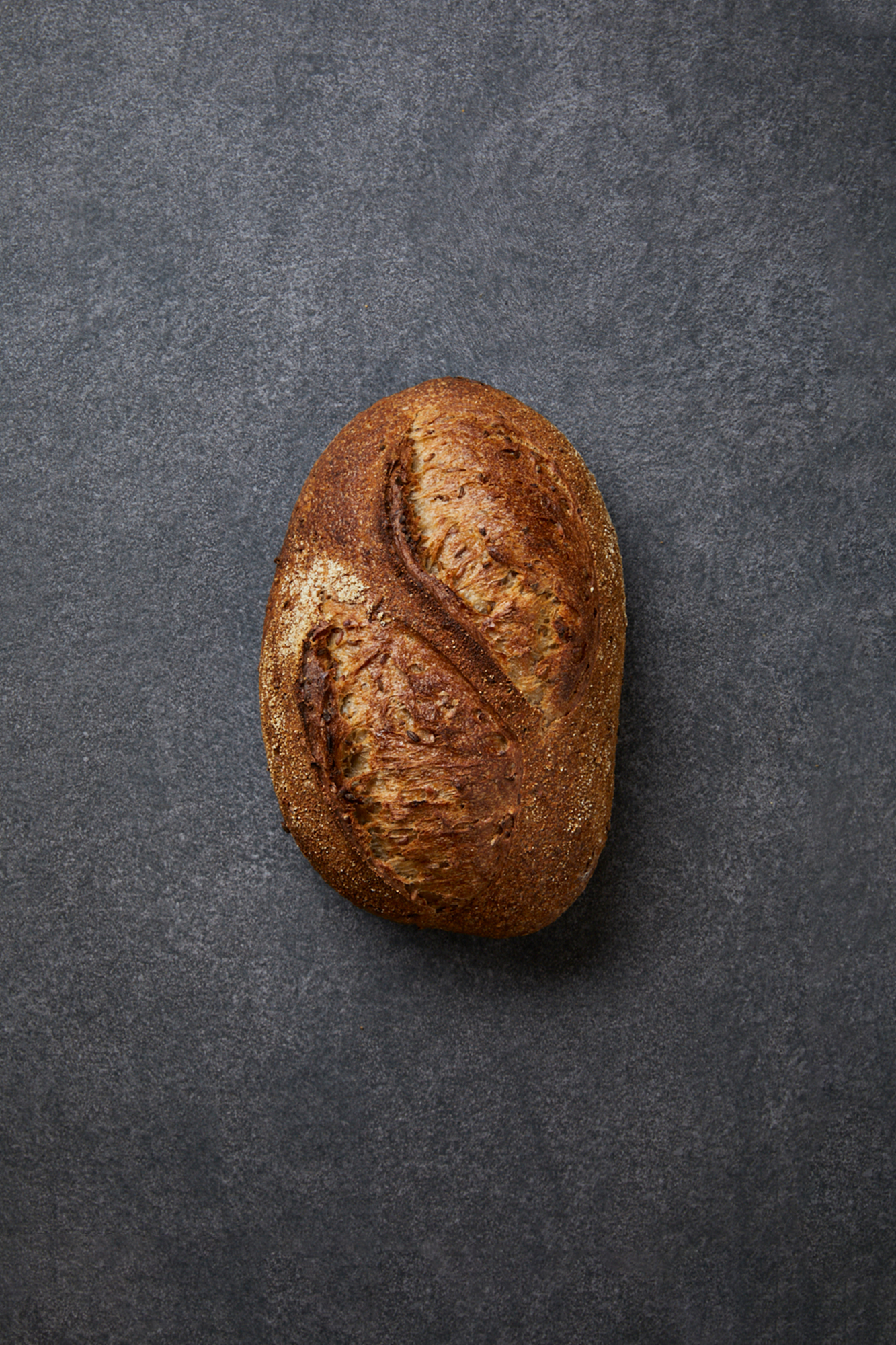 Cracked Rye Sourdough
$9.90
A malty, textured loaf with a lower GI.
Nutritional information
Premium NSW wheat, water, house milled wheat, wholemeal spelt, kibbled wheat, kibbled rye, house-milled rye flour, golden syrup, salt, olive oil, malt, medium malt.
Allergens: wheat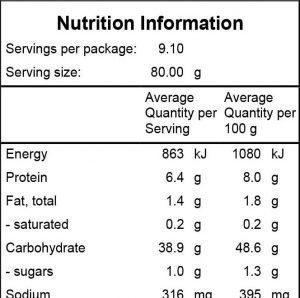 Store in a cool dry place for up to 4 days. Store frozen (sealed) for up to 6 months.