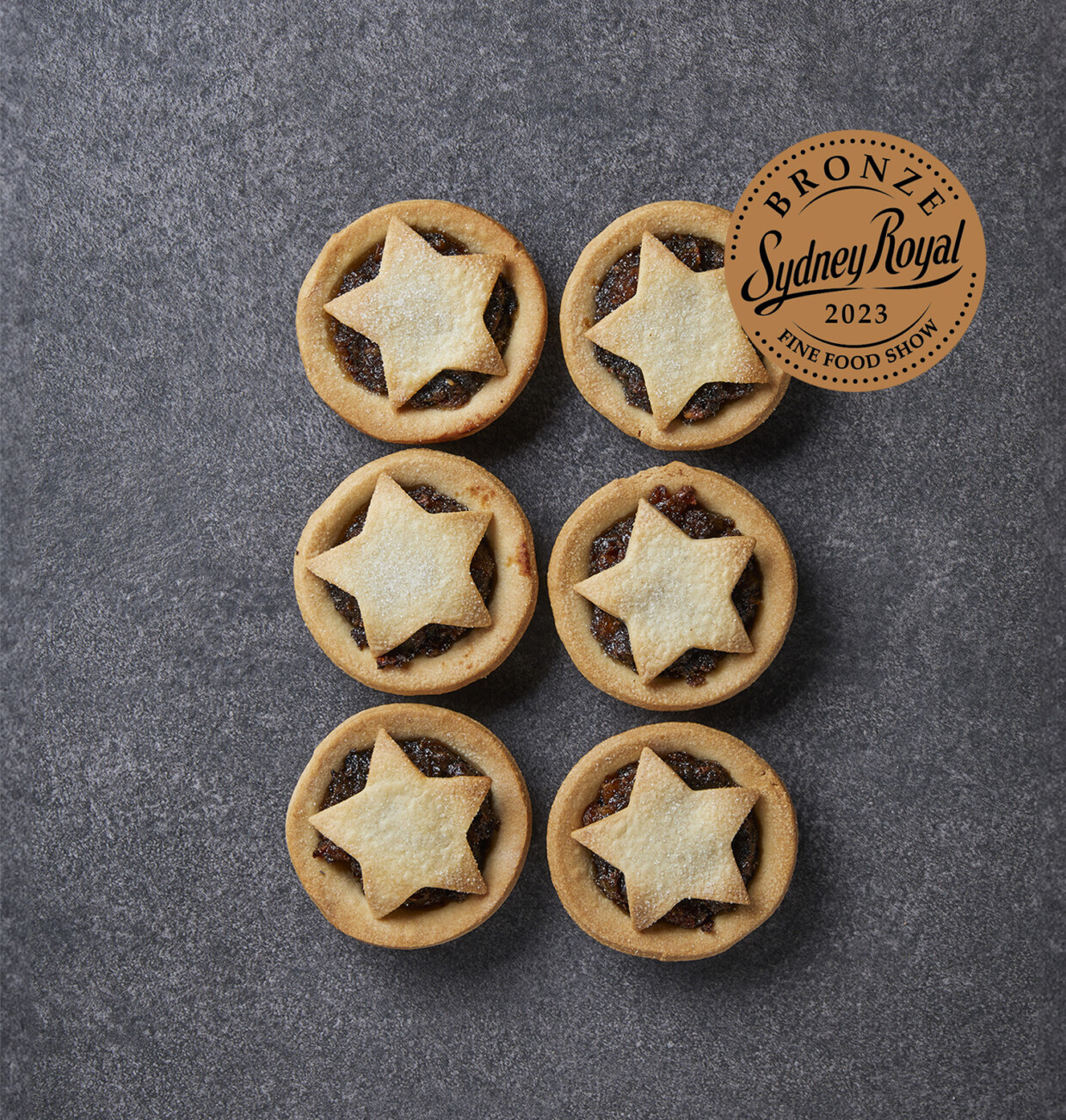 Fruit Mince Tarts
$24.00
Premium dried fruits, citrus peel, pineapple, fresh apple chunks, steeped in rum and spices and left to mature for months.
Baked into a sweet pastry case and hand- topped with a star.
Nutritional information
Filling: Currents, sultanas, citrus peel, dried apricot, apple, pineapple, brown sugar, rum
Pastry: premium flour, butter, icing sugar, eggs, salt.
Allergens: Wheat, dairy, eggs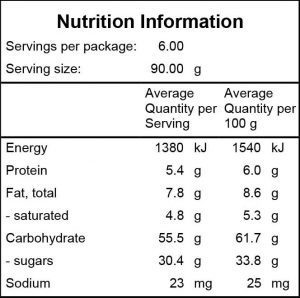 Store in a cool dry place (sealed) for up to 2 weeks.