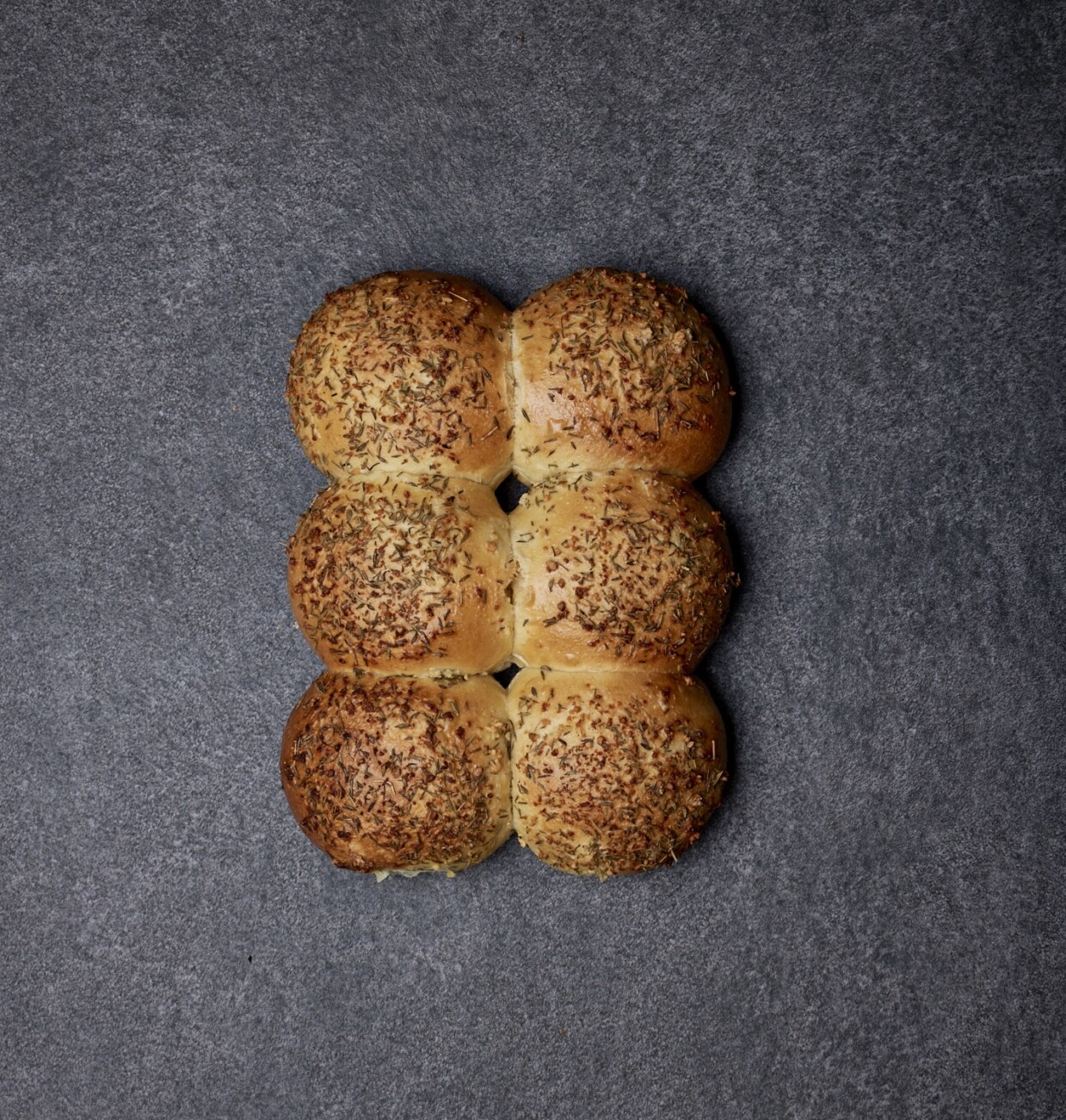 Ham Buns
$12.00
In stock
Rich sourdough brioche buns, glazed in honey with garlic and thyme.
These buns are the ultimate vessel for Christmas leftovers. Prove overnight and bake the next day, stuff with ham, lamb or turkey and a smear of your favourite condiment.
Prep: 8 mins | Baking Time: 15-20mins
Baking instructions
You'll need: 1 egg, baking paper.
Before Bed (Approx 8pm – 9pm)
Remove ham buns from the freezer. Place on a lined baking tray. Cover loosely with a tea towel.
Note: To prevent sticking, place a sheet of baking paper over the buns before covering with the tea towel.
Pop the glaze in the fridge.
Get some sleep…You deserve it.
When you wake (7.30am – 8.30am)
Preheat oven 180C° for 30 minutes.
Carefully remove the tea towel.
Gently egg wash buns with lightly beaten egg.
Bake for 15-20 minutes until golden.
Baking results may vary depending on your oven. Please use these instructions as a guide.
Glaze
Heat glaze in microwave for approx. 15 seconds.

Slather buns with generous amount of glaze.

Enjoy!
Nutritional information
Premium Flour, water, culture, tangzhong, honey, egg, butter, salt, yeast, thyme, garlic.
Glaze: Honey, water, butter, oil, xanthan gum
Allergens: Dairy, eggs, wheat. May contain traces of nuts and soy.