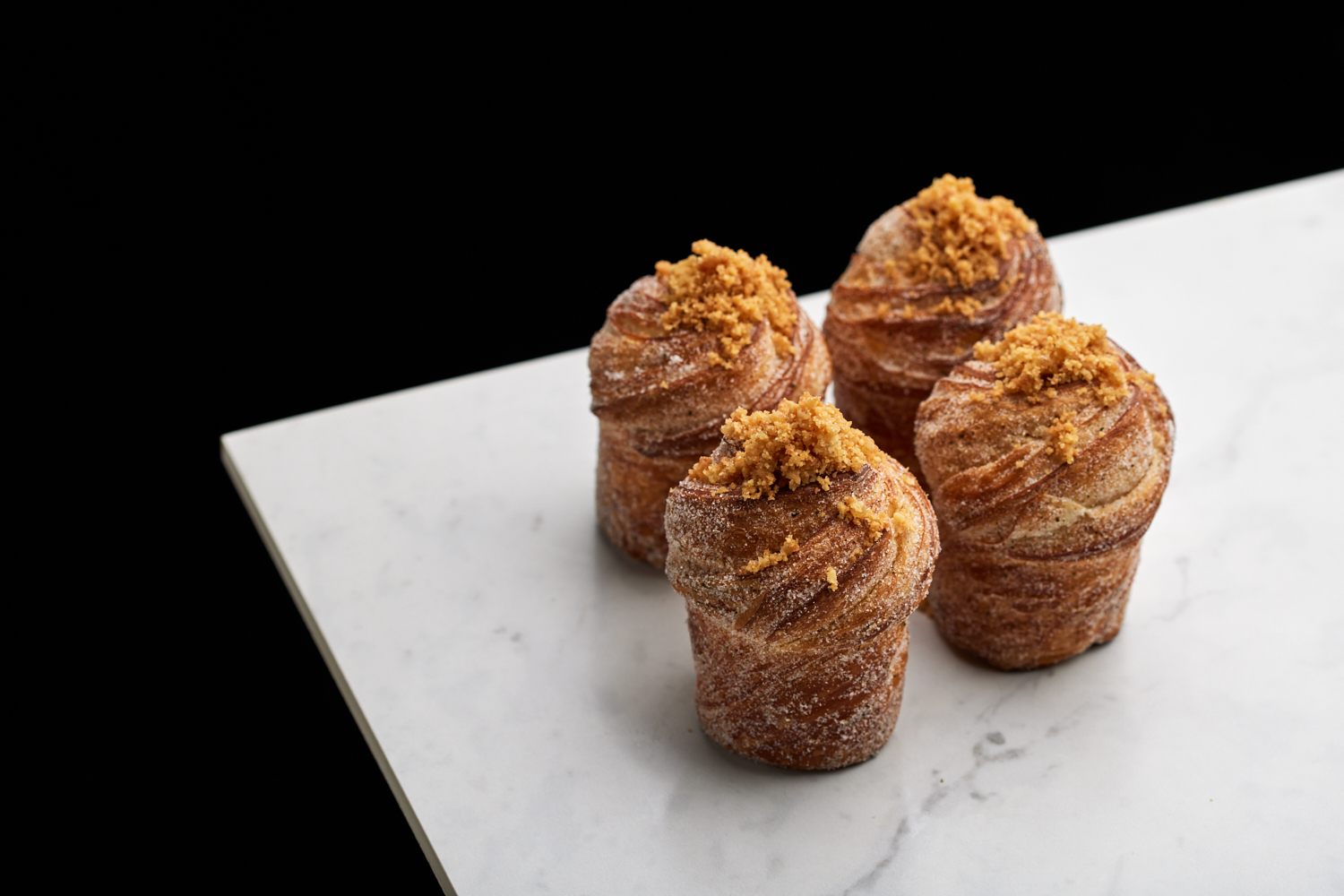 Salted Caramel Custard Cruffin
$18.00
Golden, flaky croissant pastry filled with a creamy salted caramel custard.
*Crumble not included, finish with your choice of topping.
Prep: 8 mins | Baking: 20-25mins
Baking instructions
You'll need: 1 egg, 1 cup caster sugar.
Before Bed (Approx 8pm – 9pm)
Remove cruffins from the freezer. Place on a baking tray in their casing. Cover loosely with a tea towel.
Note: To prevent sticking, place a sheet of baking paper over the cruffins before covering with the tea towel.
Pop the piping bag containing the fill in the fridge to thaw overnight.
Get some sleep…You deserve it.
When you wake (7.30am – 8.30am)
Preheat oven 180C°. Carefully remove the tea towel.
Gently egg wash cruffins with lightly beaten egg.
Bake for 20-25 minutes until golden.
Baking results may vary depending on your oven. Please use these instructions as a guide.
Assembly
Once baked, remove cruffin from the case and roll in sugar. Allow to cool.

Use a paring knife to create a hole through the middle of the cruffin, being careful not to pierce the base.

Cut the tip off the piping bag, insert bag in the hole and fill with custard.
Nutritional information
Cruffin: Premium NSW Wheat, whole milk, cultured butter, brown sugar, yeast, salt, improver.
Salted Caramel Cruffin: Milk, sugar, thickened cream, egg yolk, corn flour, glycerin, butter, flour, salt, vanilla.
Allergens: Wheat, dairy, eggs, may contain traces of nuts, soy.
Store at or below -18 degrees. Reseal after opening and use within best before. Once thawed do not refreeze.