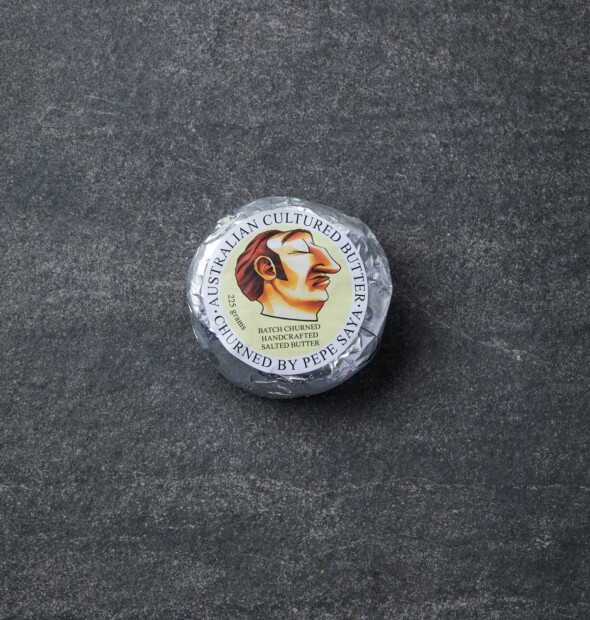 Pepe Saya Butter
$9.00
In stock
Pepe Saya Cultured Butter is rich in taste with a buttery aroma.
This taste is achieved by allowing fresh cream to ferment and sour, creating a crème fraîche.
This is then churned and handpacked into the unique round pat.
Nutritional information
Cream (from pasteurised cow's milk), culture, salt, Olsson's dairy salt.
Please check packaging for best before date.