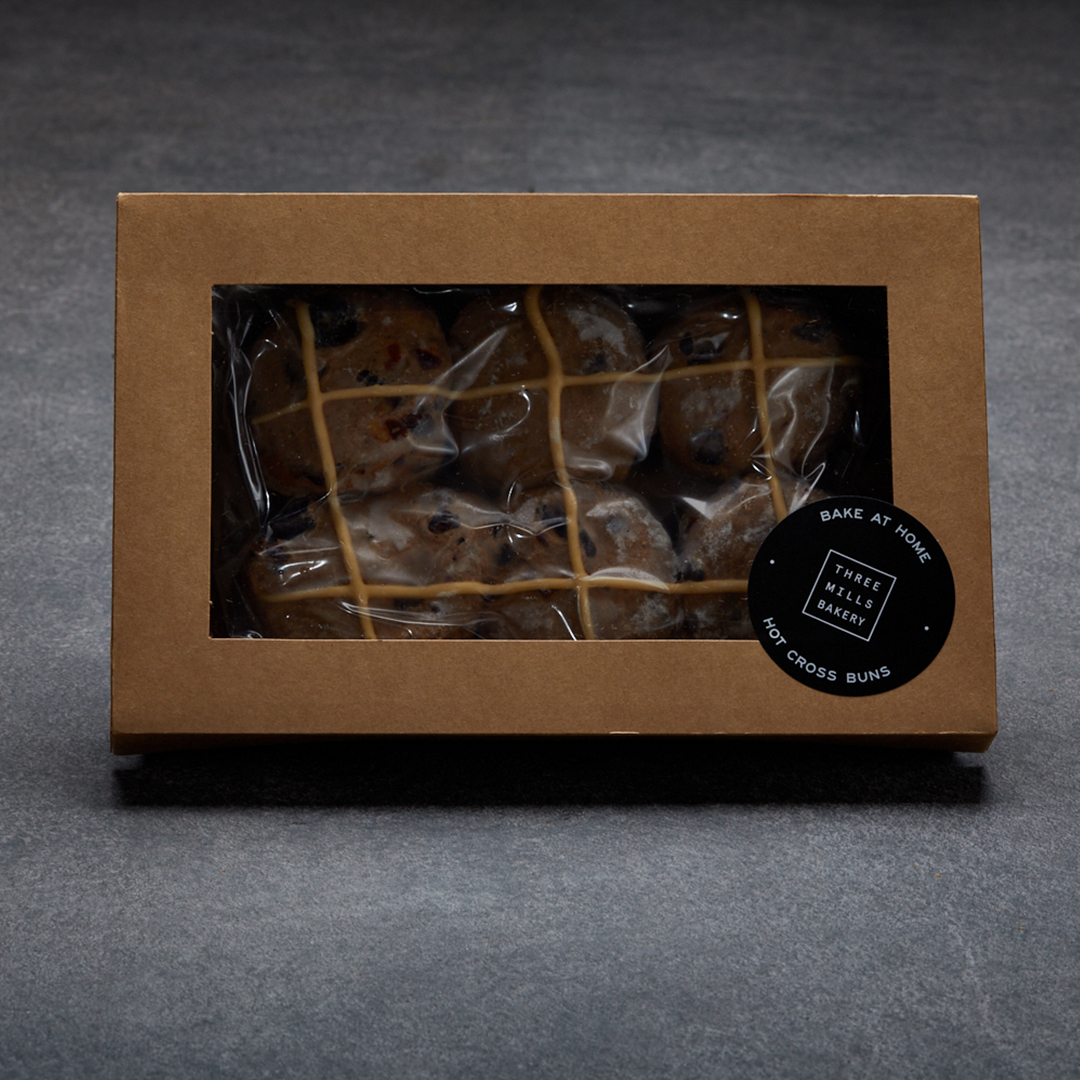 Bake At Home Hot Cross Buns
Bake at home
&nbsp&nbsp|&nbsp&nbsp
6 Pack
Our traditional Easter staple with a twist!
Bake at home hot cross buns.
Straight from your oven and ready to share.
Available in a 6 pack only.
Baking instructions
Baking Instructions:
You'll need: Baking paper, 1/2 cup caster Sugar, 1/2 cup water
Before Bed (Approx 9pm – 10pm)
Line an oven tray with baking paper.
Remove hot cross buns from the freezer, cut from the bag, and place on the tray.
Cover loosely with a clean tea towel and pop in your fridge to thaw.
Get some sleep…You deserve it.
When you wake (7.30am – 8.30am)
Remove tray from the fridge and rest on the benchtop for 45mins to allow buns to prove.
Preheat oven 180C°.
Bake for 25-30 minutes until golden.
Sugar Glaze
While they bake mix 1/2 cup of caster sugar with 1/2 cup water in a small pan.
Bring to the boil, stirring continuously, then remove from heat.
Remove buns from the oven and brush the tops with the sugar glaze.
Note: proving and baking times may vary based on the temperature of your kitchen and oven. Please refer to the product images on the product page for the best results.
Nutritional information
Premium NSW Wheat, Currants, Sultanas, Wholemeal Flour, Eggs, Mixed Peel, Brown Sugar, Pepe Saya Butter, Milk Powder, Mixed Spice, Yeast, Salt, Improver.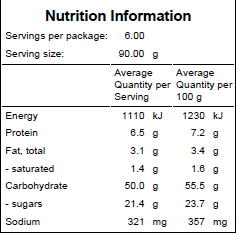 Keep frozen. Store at or below -18 degrees. Reseal after opening and use within best before.