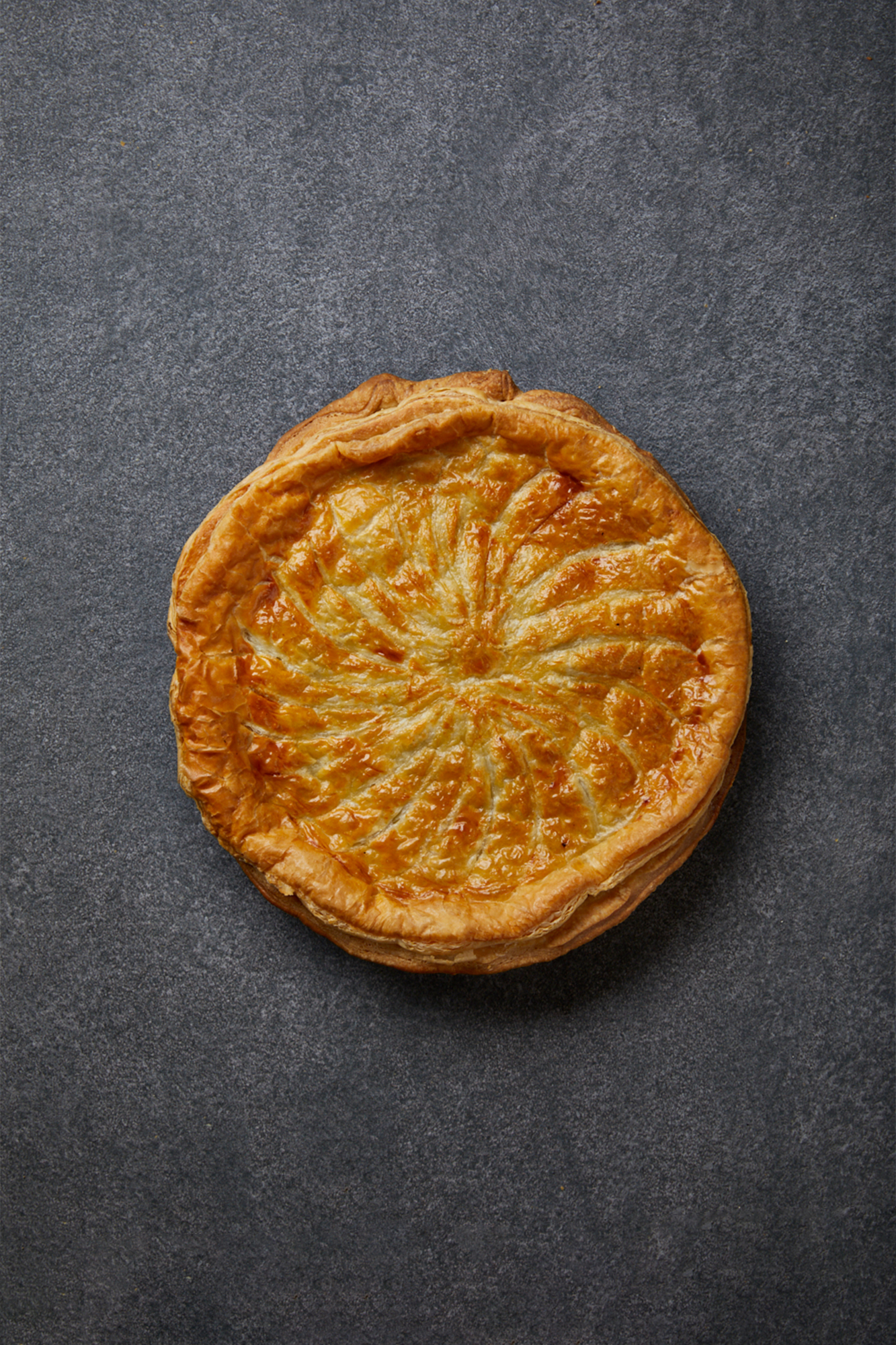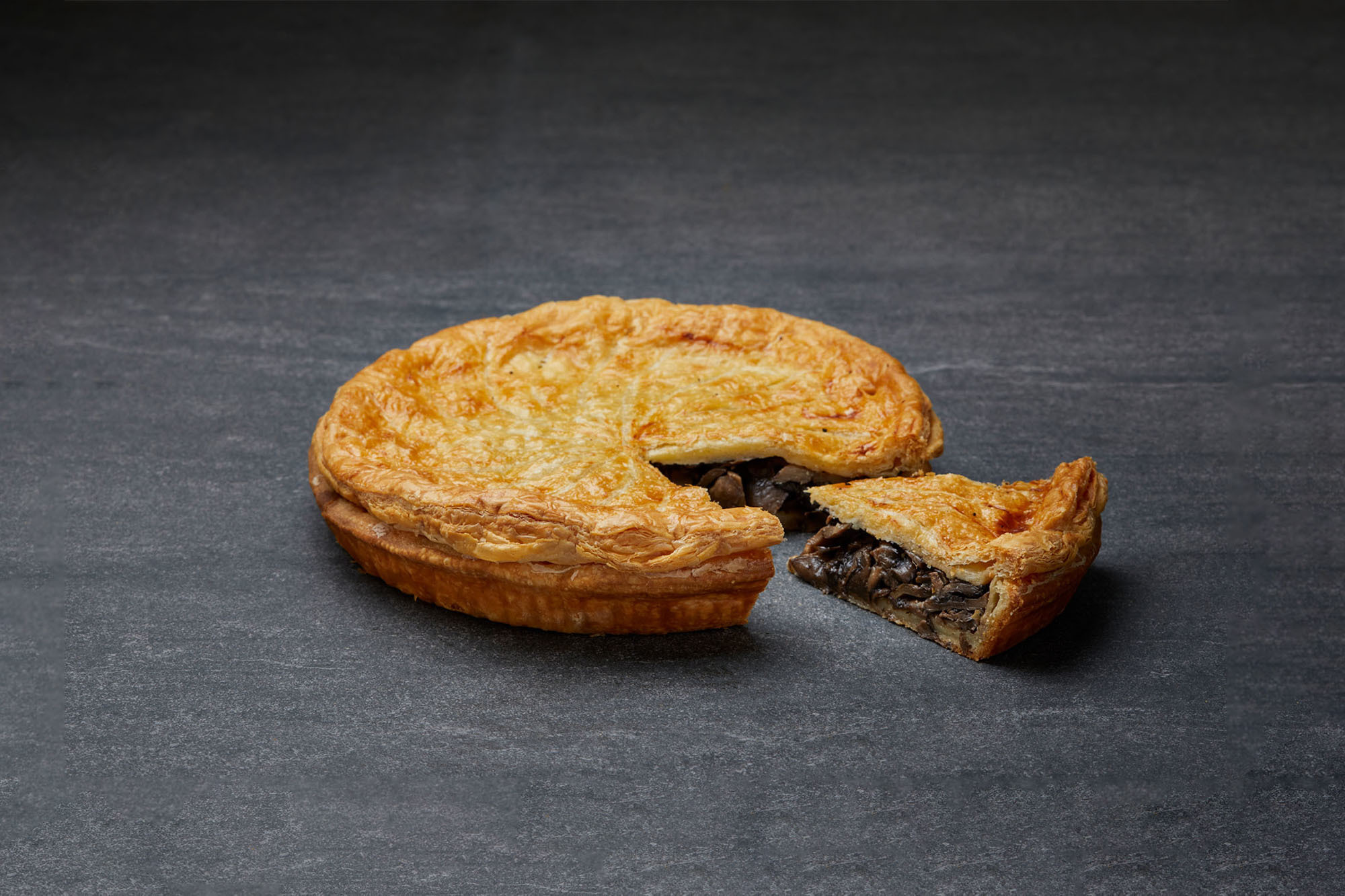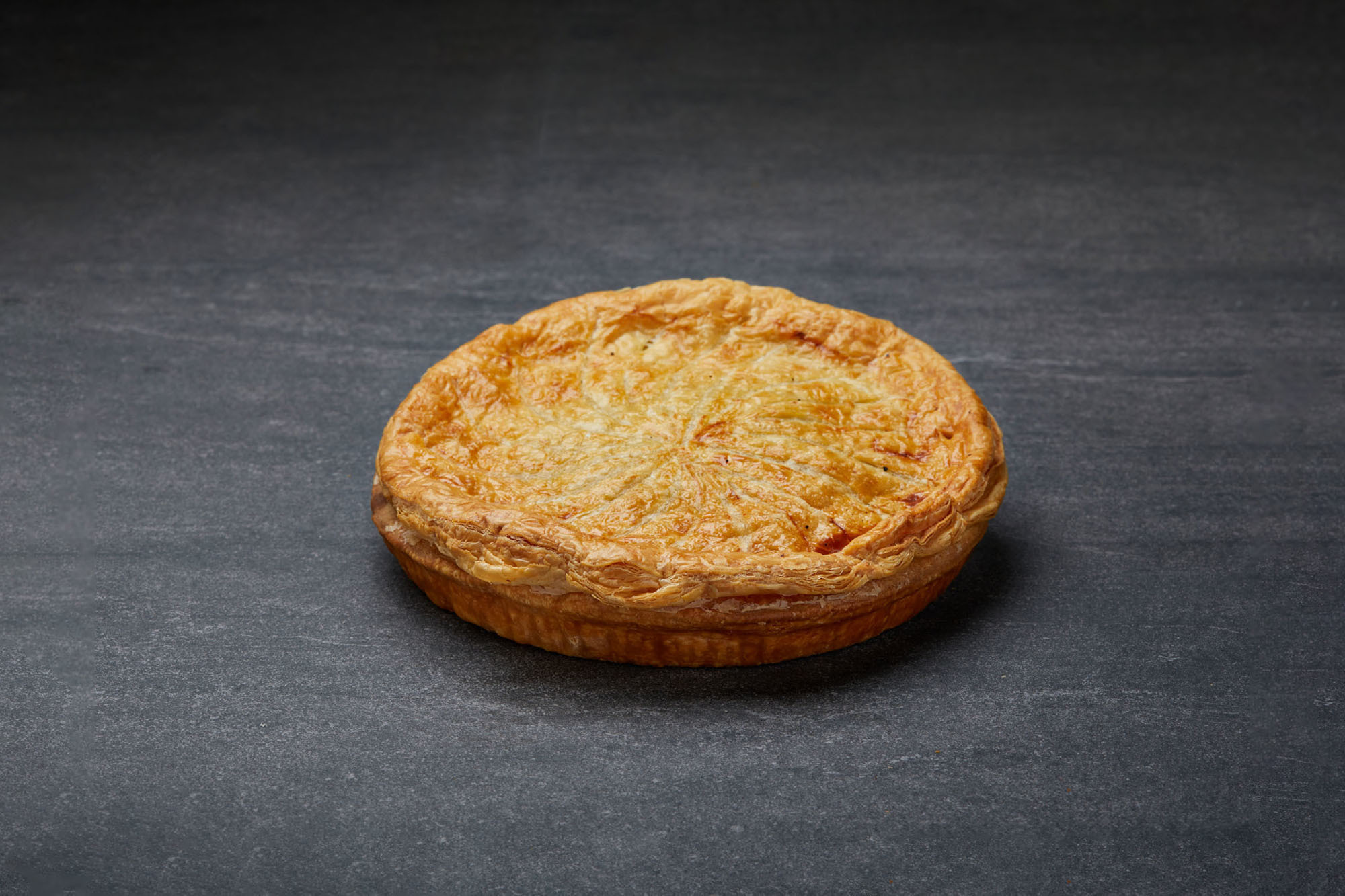 Murrumbateman Mushroom Family Pie
Chock full of local Murrumbateman mushrooms.
Housed in a sour cream pastry shell. And topped with our signature Pepe Saya butter puff pastry.
20cm sharable pie.
Prep: 8mins | Bake: 30-40mins
Baking instructions
Bake from frozen
Preheat oven 195C°

Remove pie from the freezer. Remove from the bag, keeping the pie in parchment case.

Thaw for 15 minutes.

Bake for 30 – 40 minutes until golden.
Nutritional information
Pastry base: Premium NSW wheat, water, Pepe Saya butter, sour cream, salt, vinegar, egg.
Pastry lid: Premium NSW wheat, Pepe Saya butter, water, salt, vinegar.
Mushroom fill: Mushroom (portobello, white button, swiss brown), onion, white wine, butter, olive oil, garlic, soy sauce, salt, pepper, xanthan gum.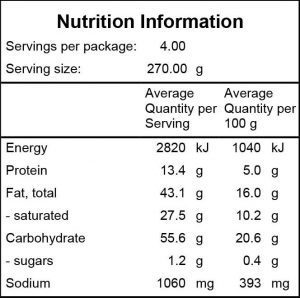 Store frozen (sealed) for up to 6 months