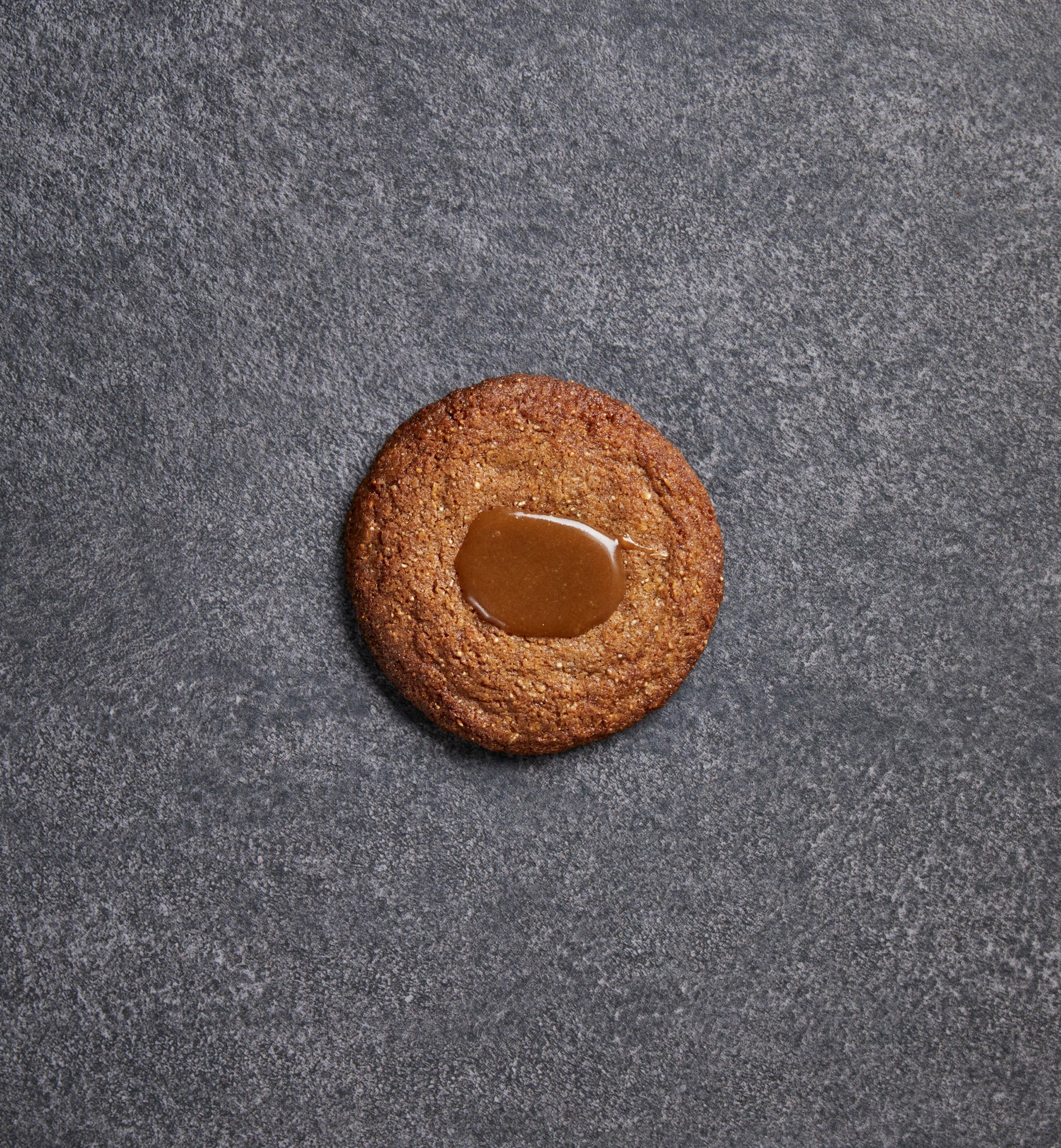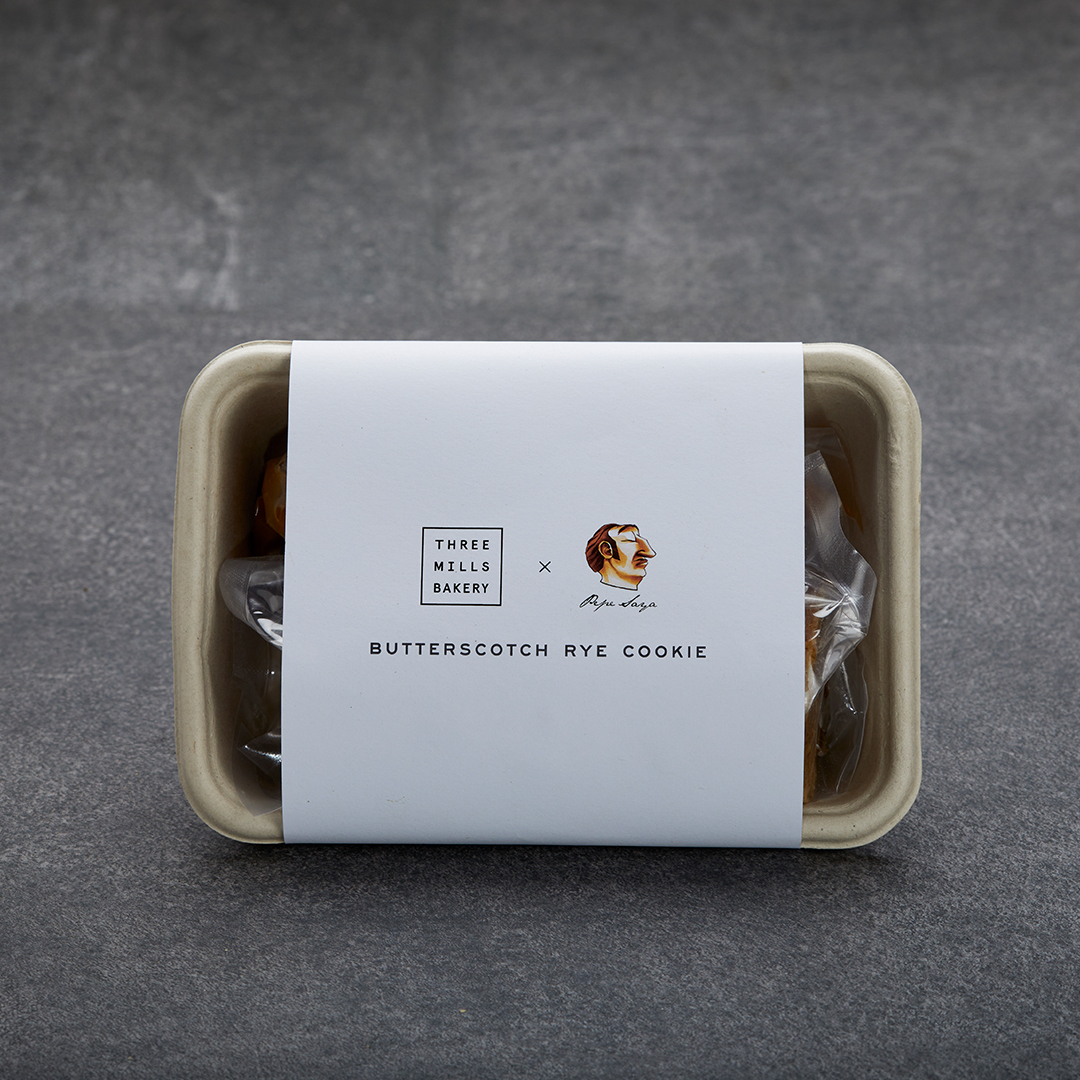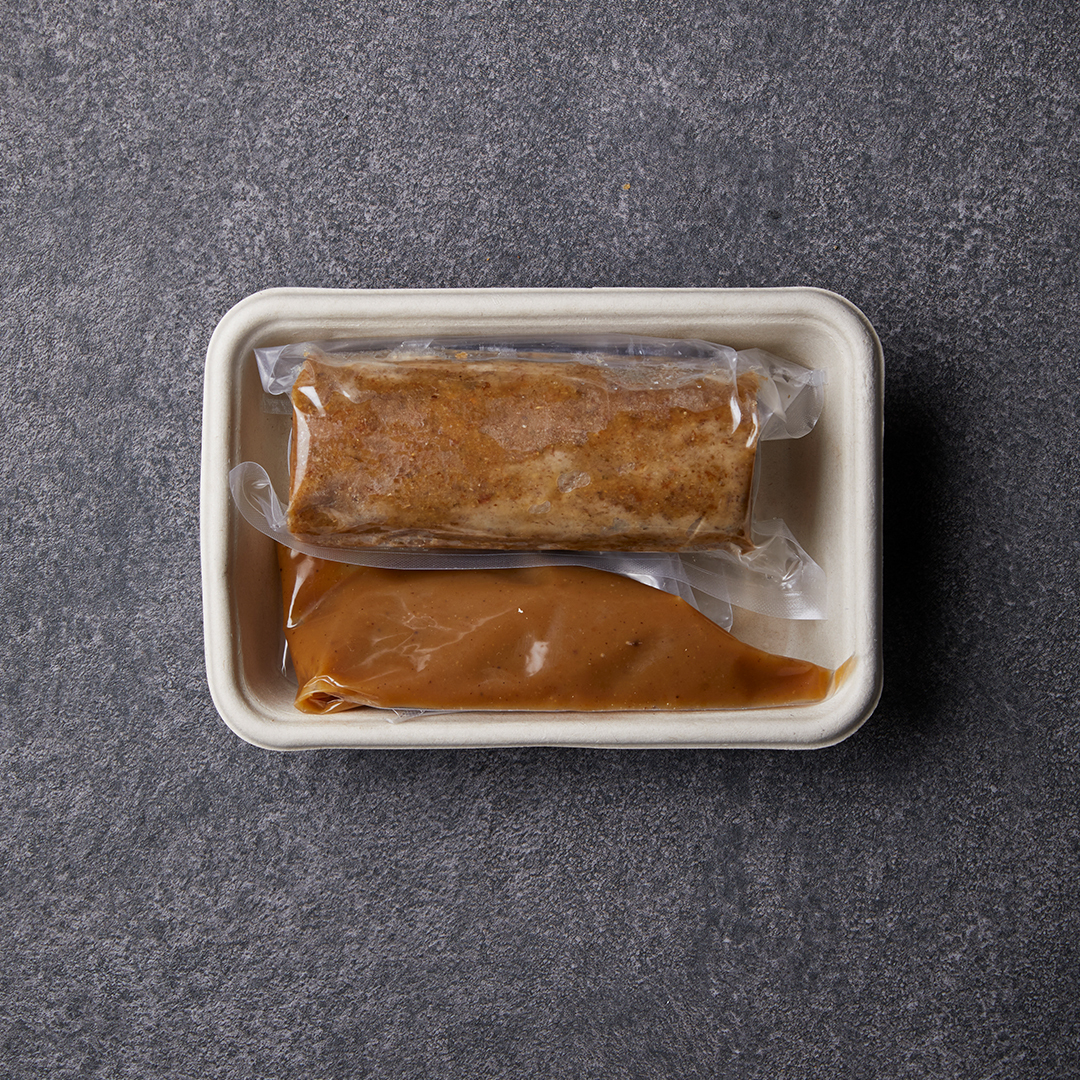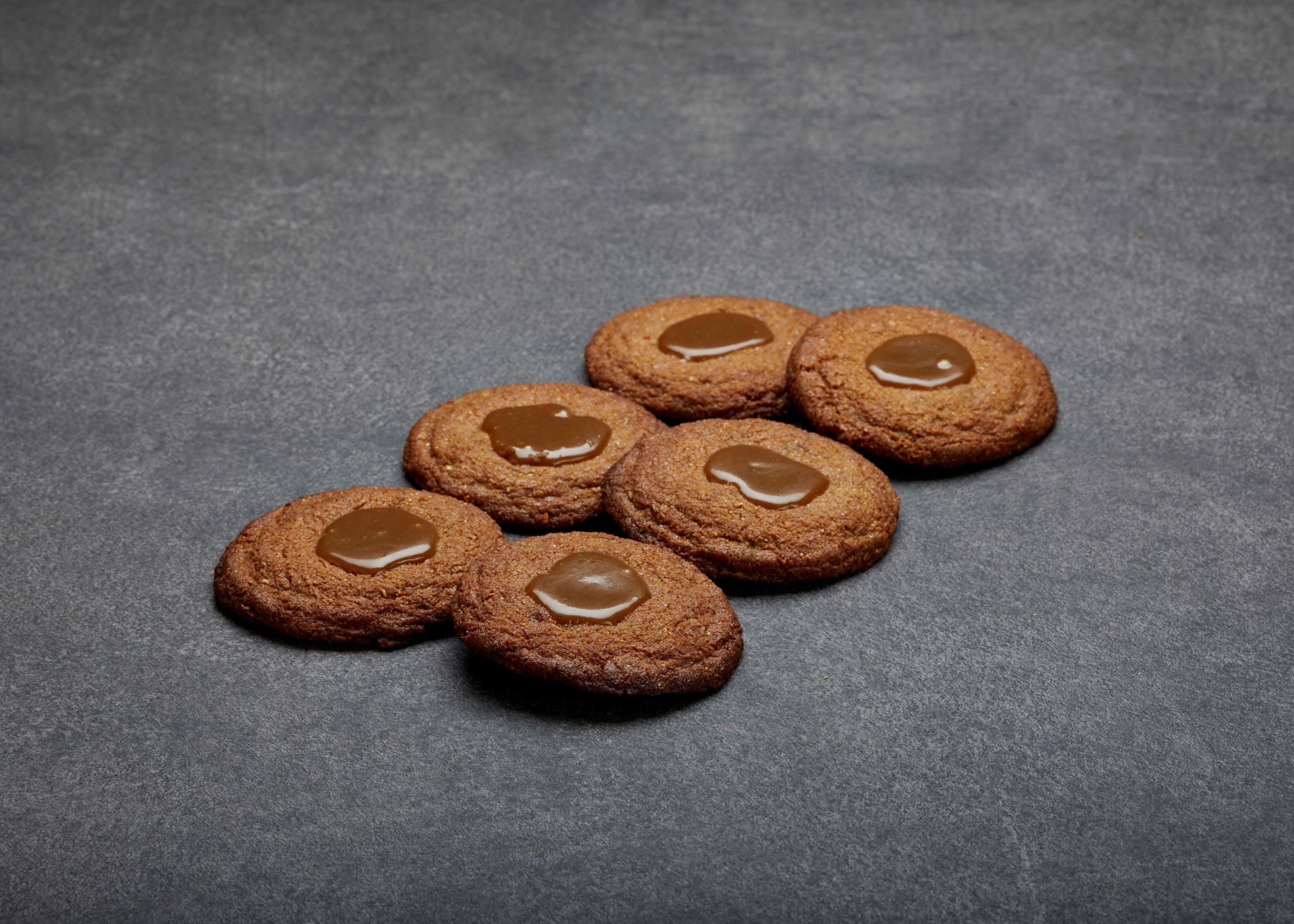 Pepe Saya Butterscotch Rye Cookie
We've partnered with one of our favourite producers - Pepe Saya Buttery to bring you this limited edition butterscotch rye cookie.
A soft, chewy cookie made with Pepe Saya Cultured Butter and house milled rye flour, with a indulgent butterscotch centre.
Makes 6 delicious cookies, ready to bake in your own oven.
Prep: 5 mins | Bake: 10-12 mins
Baking instructions
Bake from frozen.
Line a baking tray with baking paper.
Remove dough from packaging and place back in freezer.
To thaw butterscotch, place piping bag into a hot water bath or leave at room temperature while the oven preheats (30 minutes).
Preheat oven to 200C.
Remove dough from freezer, cut log into 6 even pieces and place evenly on baking tray.
Bake from frozen for 8-10 minutes.
Remove cookies from oven, cut corner of piping bag and pipe butterscotch evenly into the centre of each cookie.
Return cookies to oven and bake for an additional 2 minutes.
Remove from tray and allow to rest/cool for 5 minutes.
Baking results may vary depending on your oven. Please use these instructions as a guide.
Nutritional information
Pepe Saya Cultured Butter, Brown Sugar, Wholemeal Rye Flour, Premium NSW Wheat, Sugar, Egg, Whole Milk, Bicarbonate Soda, Miso Paste, Maple Syrup, Vanilla, Salt.
Allergens: wheat, dairy, egg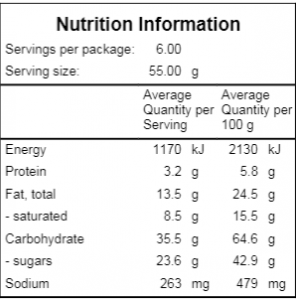 Keep frozen. Store at or below -18 degrees. Do not refreeze after opening.