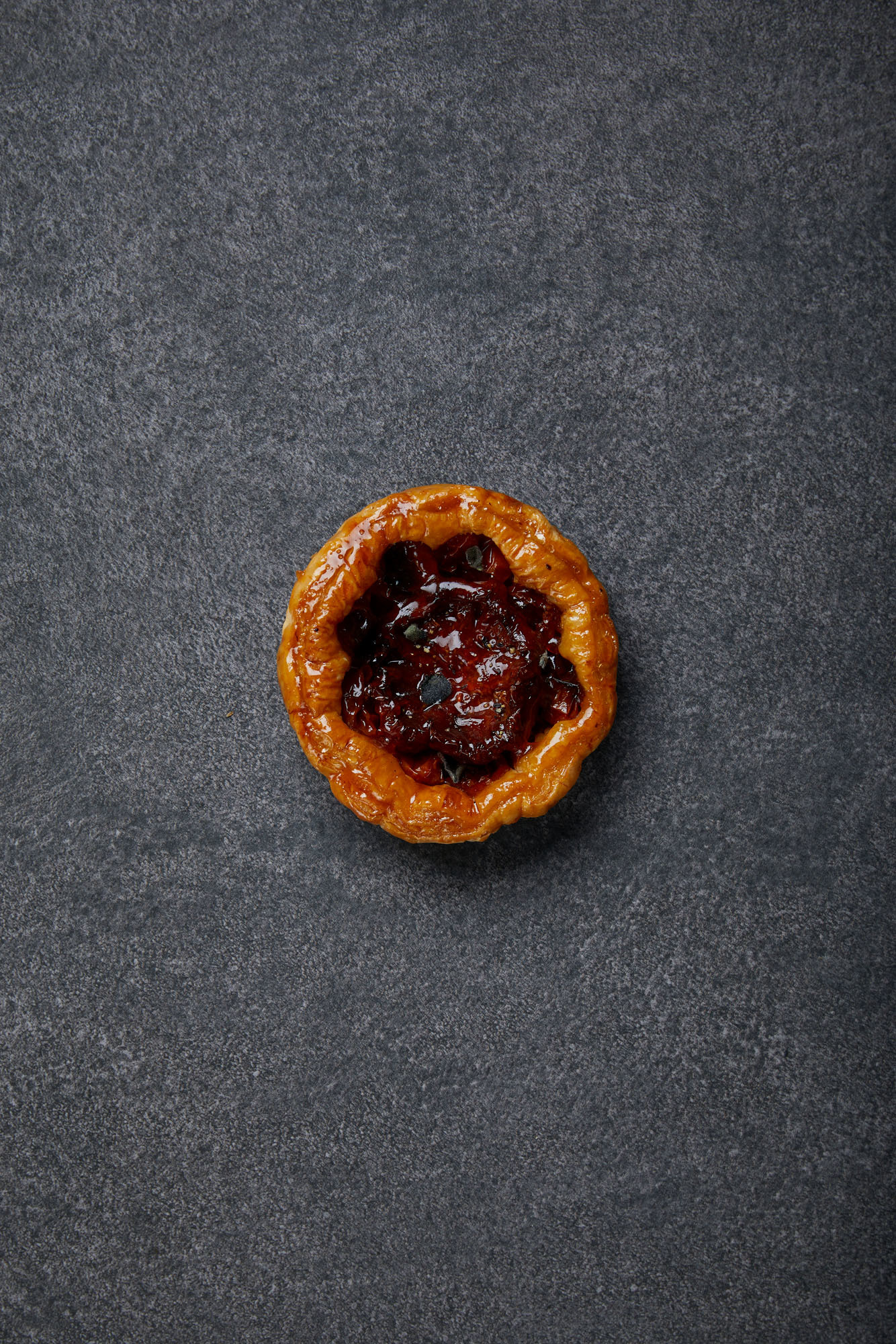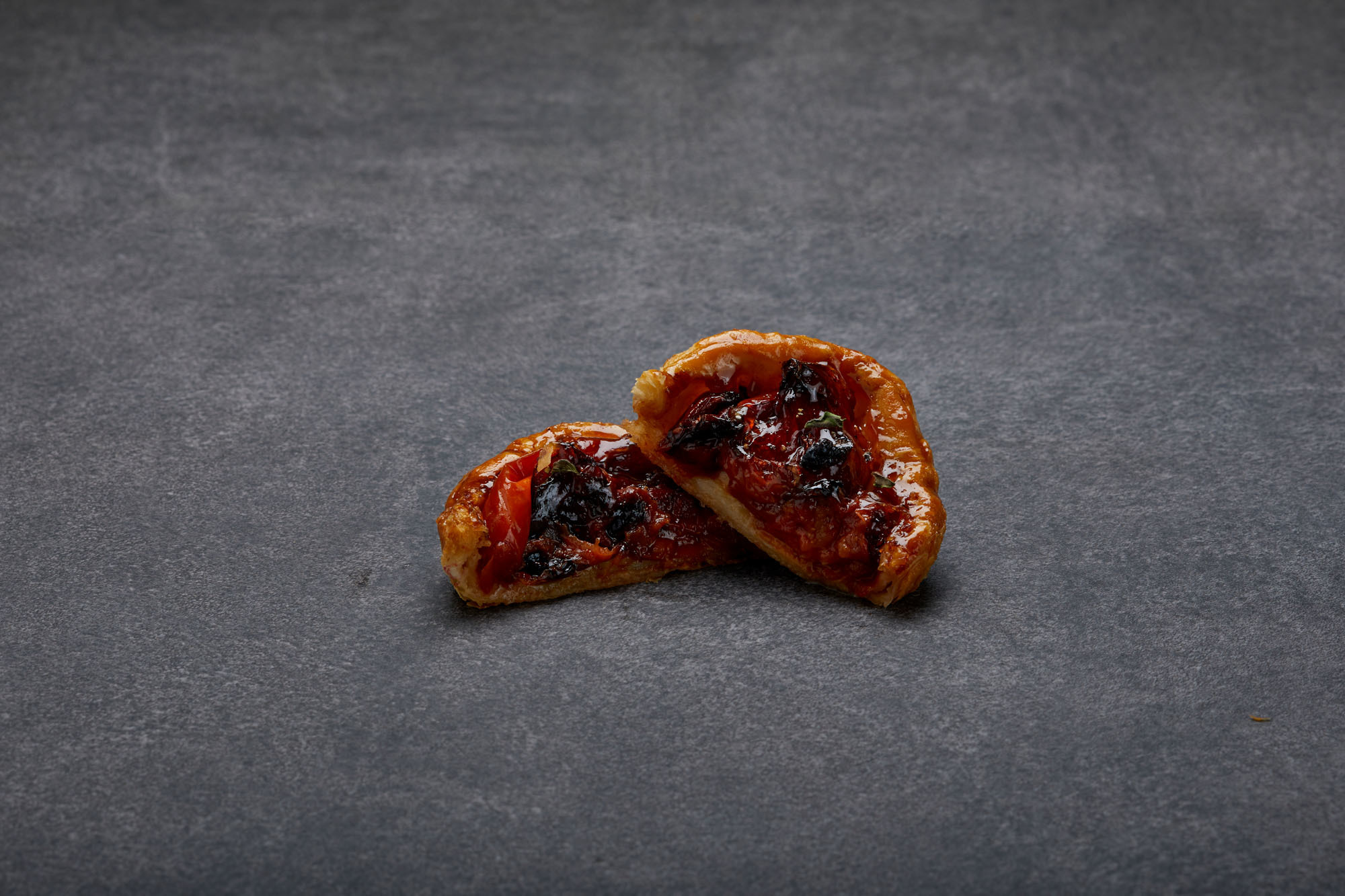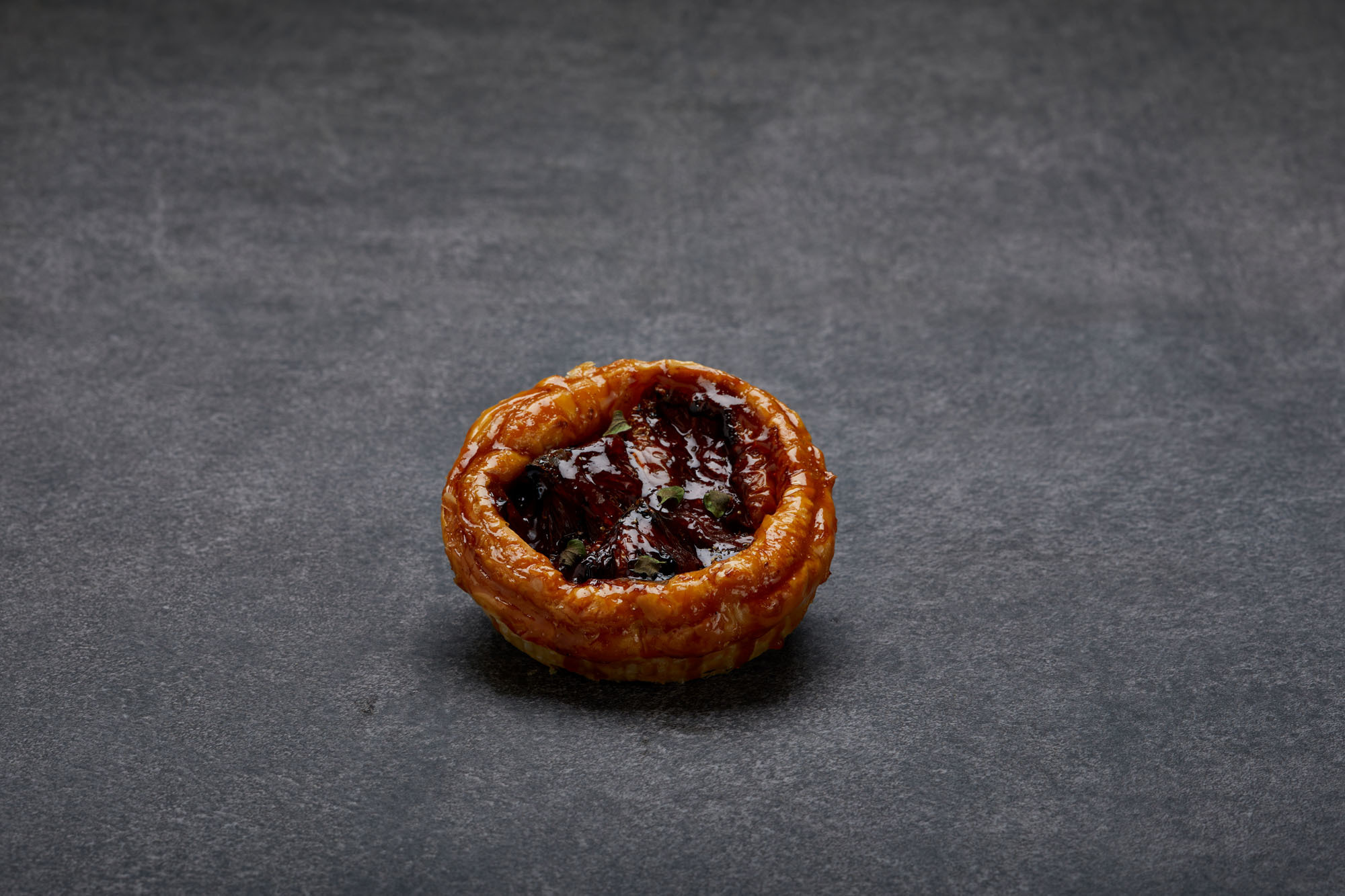 Roast Tomato Tart
Bake at home
&nbsp&nbsp|&nbsp&nbsp
4 pack
A selection of new season tomatoes, slow roasted in a dashi stock with honey and white soy and housed in a Pepe Saya puff pastry shell.
Prep: 3mins | Bake: 20mins
Baking instructions
Bake from frozen
Preheat oven 195C°.
Cut from bag, keep in parchment paper. Place on tray or pizza stone.
Bake for 15 – 20 minutes.
Nutritional information
Puff pastry: Premium NSW wheat flour, butter, salt, water, vinegar.
Tomato fill: Tomato, water, white soy sauce, honey, olive oil, kombu, katsuobushi, oregano, salt, pepper.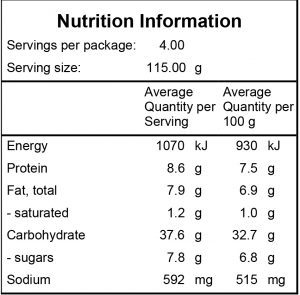 Keep frozen. Store at or below -18 degrees. Reseal after opening and use within best before.