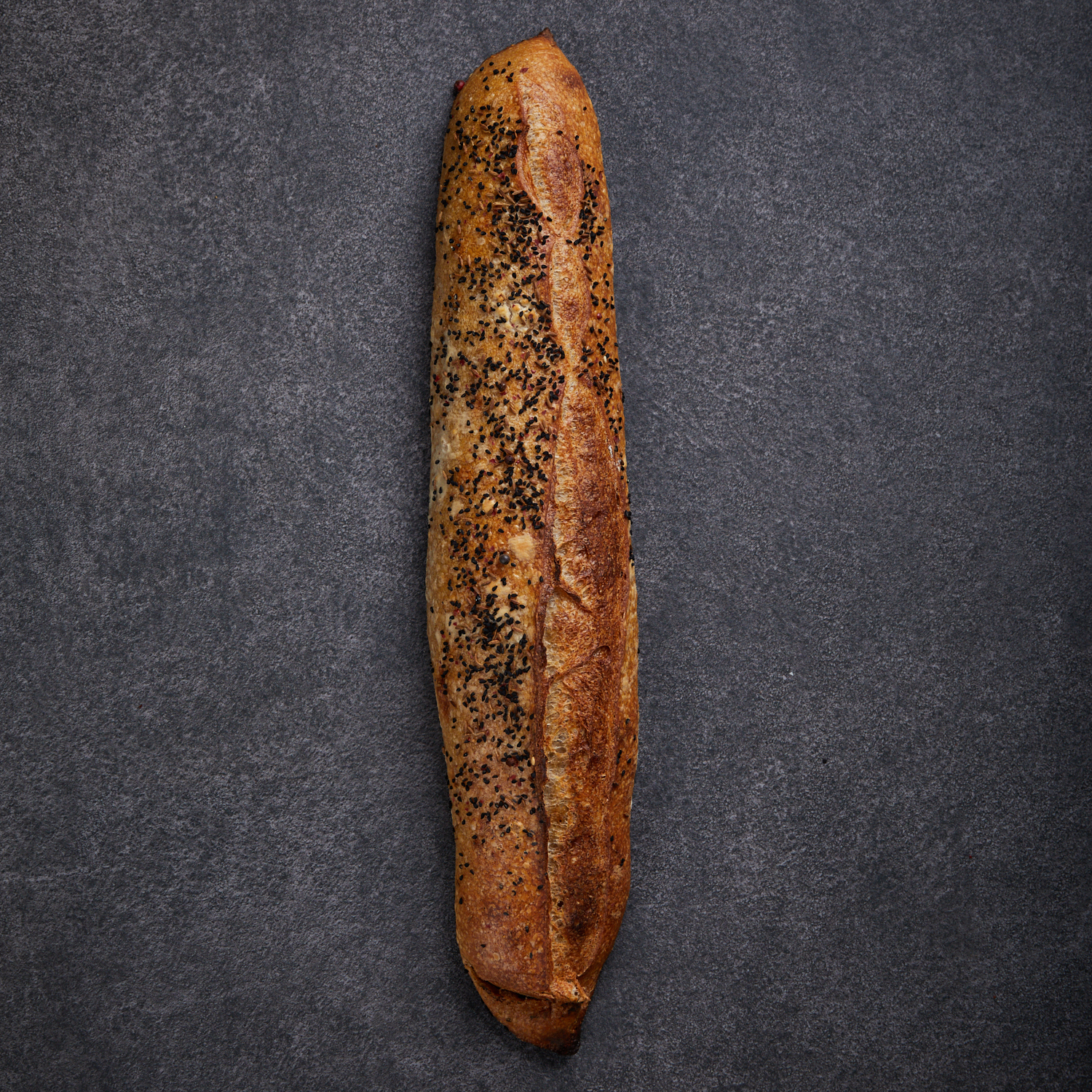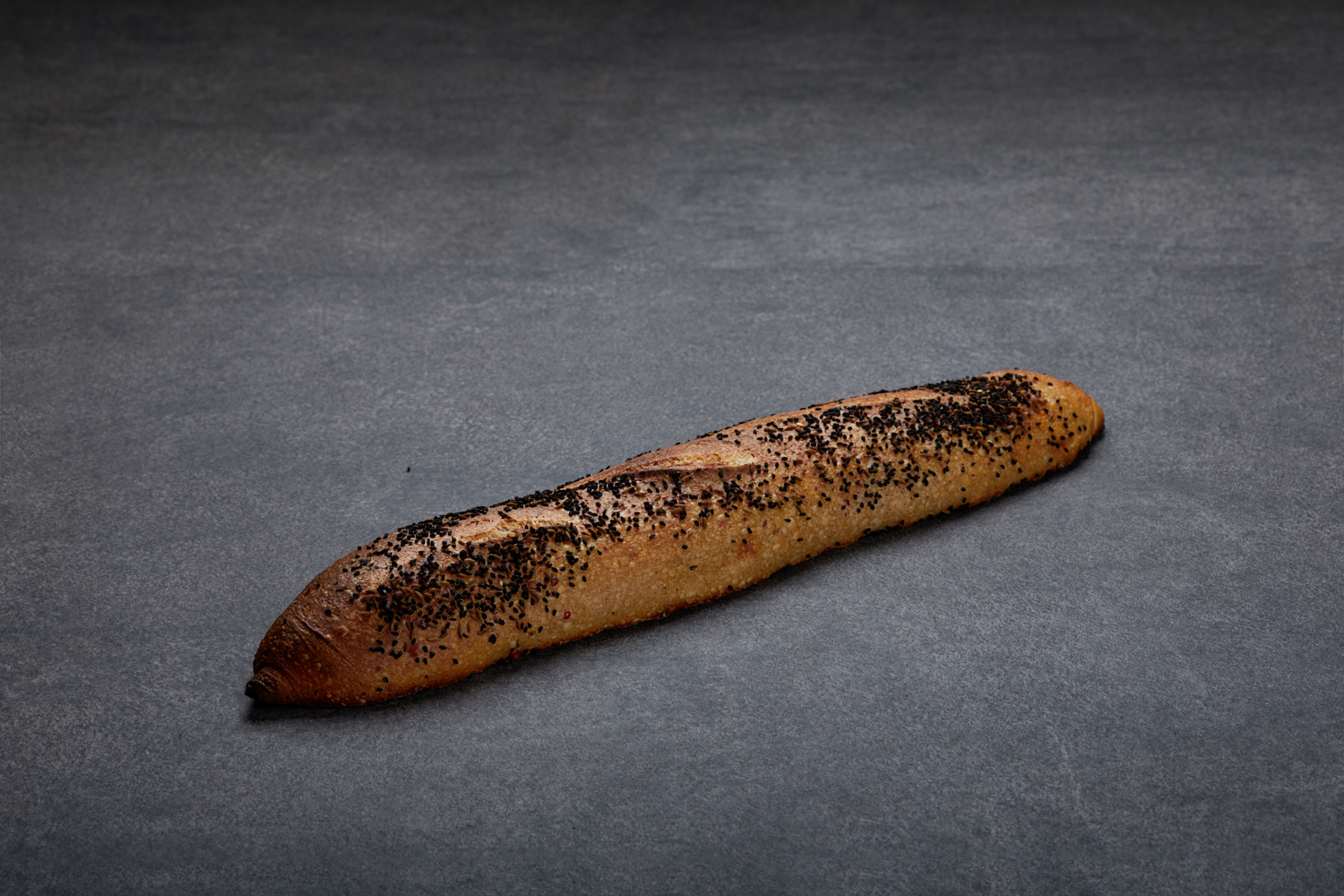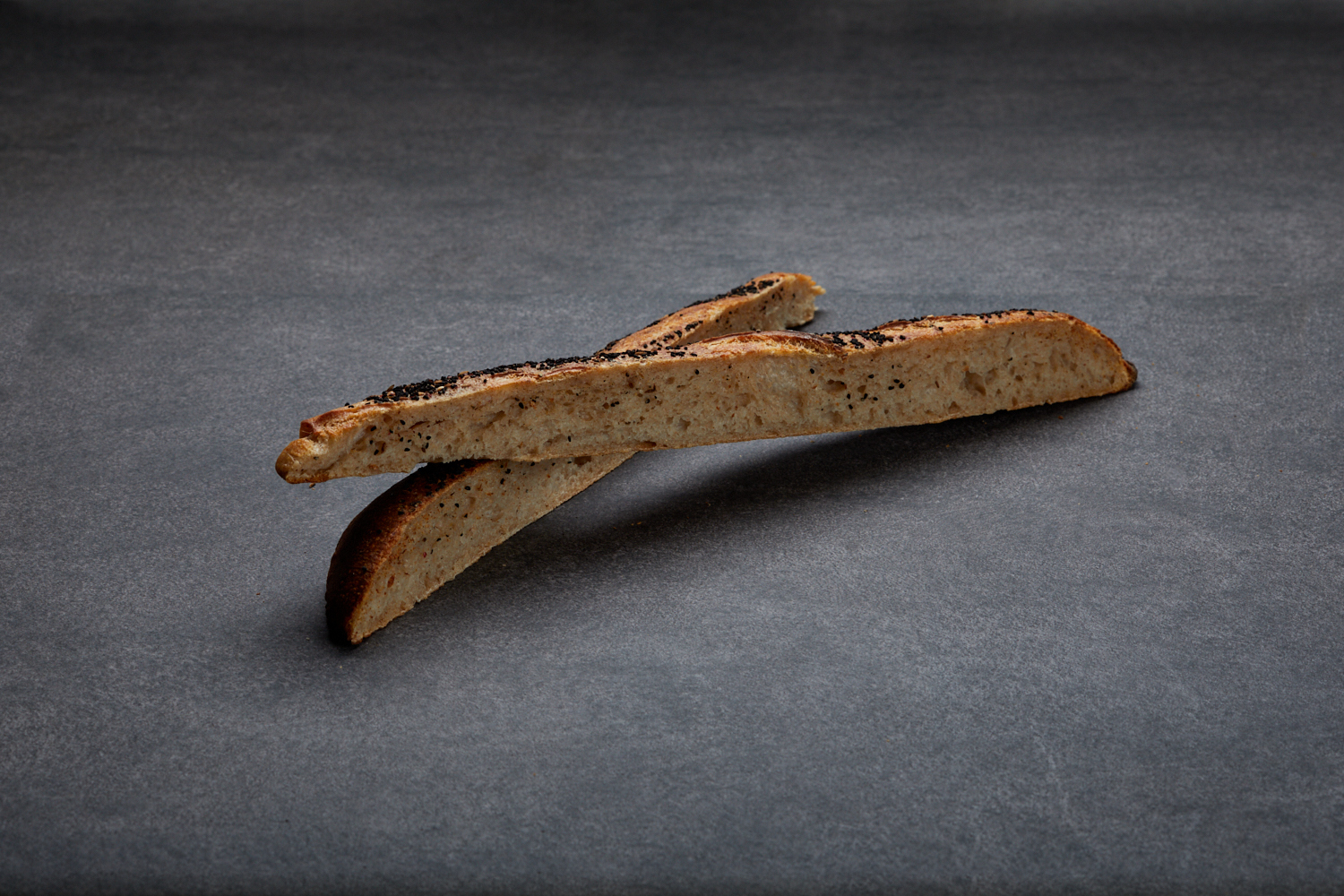 Small Batch Sourdough
Each month we create a limited release, small batch sourdough.

April: Seeded Baguette

A traditional baguette coated in seeds and subtle spices. This long ferment sourdough has an incredible crunchy crust with a chewy interior. Pairs perfectly with prosciutto, capers and crème fresh.

Note - if you order in April and select a May delivery date you will receive the May small batch loaf.
Nutritional information
Premium NSW Wheat, Water, Wholemeal Spelt Flour, Emmer Flour, Culture, Poolish, Salt, Malt, Cumin, Pink Peppercorn, Nigella (Onion Seeds).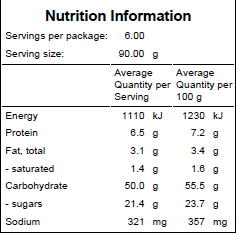 Store in a cool dry place for up to 4 days. Store frozen (sealed) for up to 6 months.