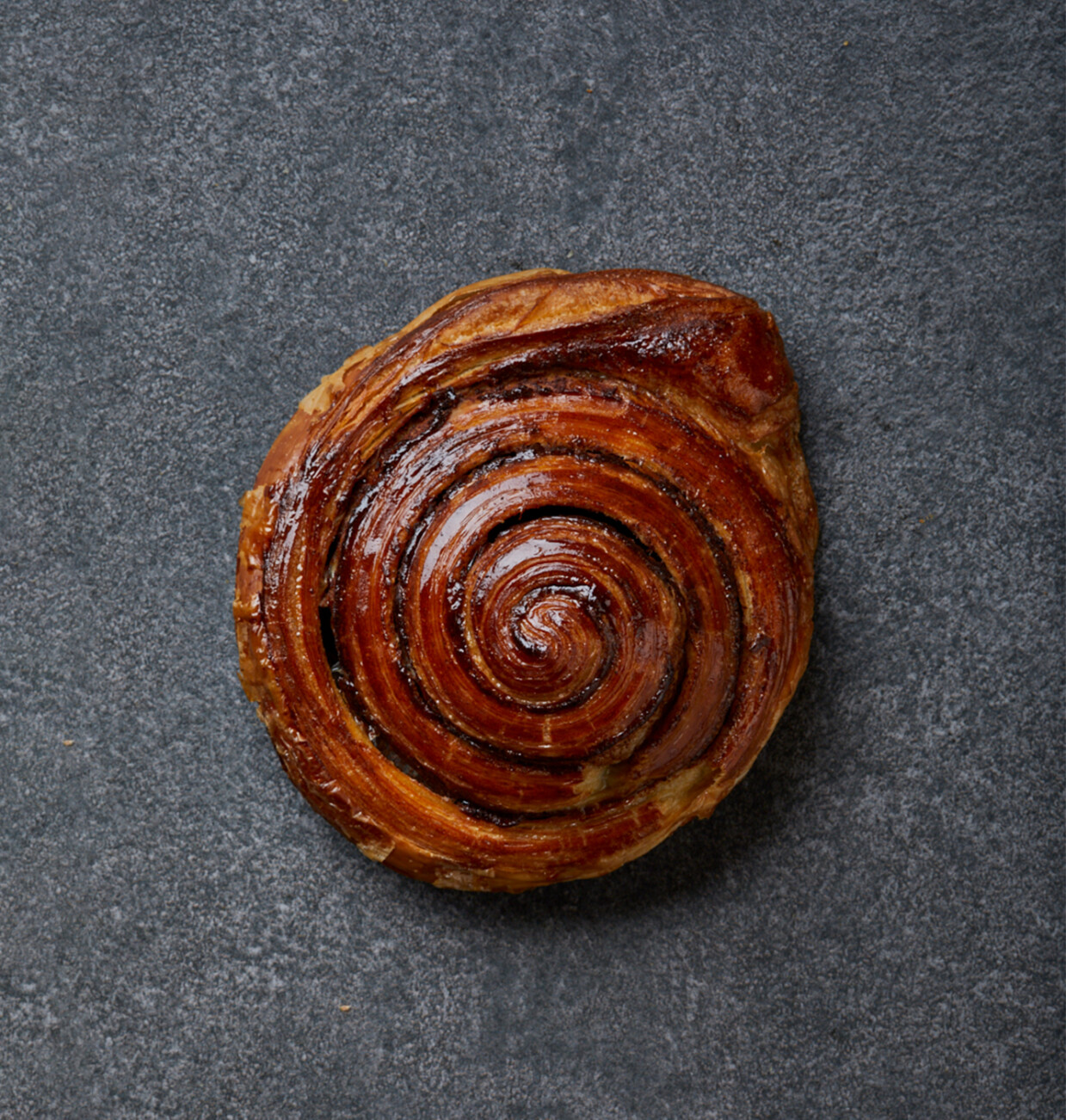 Cinnamon Escargot
$16.00
A rich cinnamon custard rolled up in delicious flaky, pastry.
Prep: 10mins | Bake: 20-25mins
Baking instructions
You'll need: 1 egg. Jam. Baking paper.
Before bed (Approx 9pm – 10pm) 
Line an oven tray with baking paper.

Remove cinnamon escargot from the freezer. Place on a tray and cover loosely with a tea towel.
Note: To prevent sticking, place a sheet of baking paper over the escargots before covering with a tea towel.
Get some sleep…You deserve it. 
When you wake (7.30am – 8.30am)
Preheat oven 180C°

Gently egg wash escargot with lightly beaten egg.

Bake for 20-25 minutes until golden. 

Glaze your escargot.
Note: To prepare glaze, microwave 1 tablespoon of any jam (preferably apricot), with 2 tablespoons water until warm. Mix and brush onto the escargot as they come out of the oven.
Baking results may vary depending on your oven. Please use these instructions as a guide.
Nutritional information
Premium NSW wheat, whole milk, cream cheese, brown sugar, caster sugar, Pepe Saya butter, yeast, salt, cinnamon, egg yolks, cornflour, improver.
Allergens: wheat, dairy, egg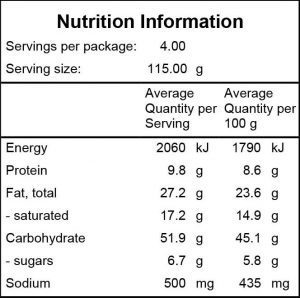 Keep frozen. Store at or below -18 degrees. Reseal after opening and use within best before.