Wholesale
We're all in for building long term partnerships. So when you're ready to chat, reach out and let us know about your business. We'd love to send you some samples!
---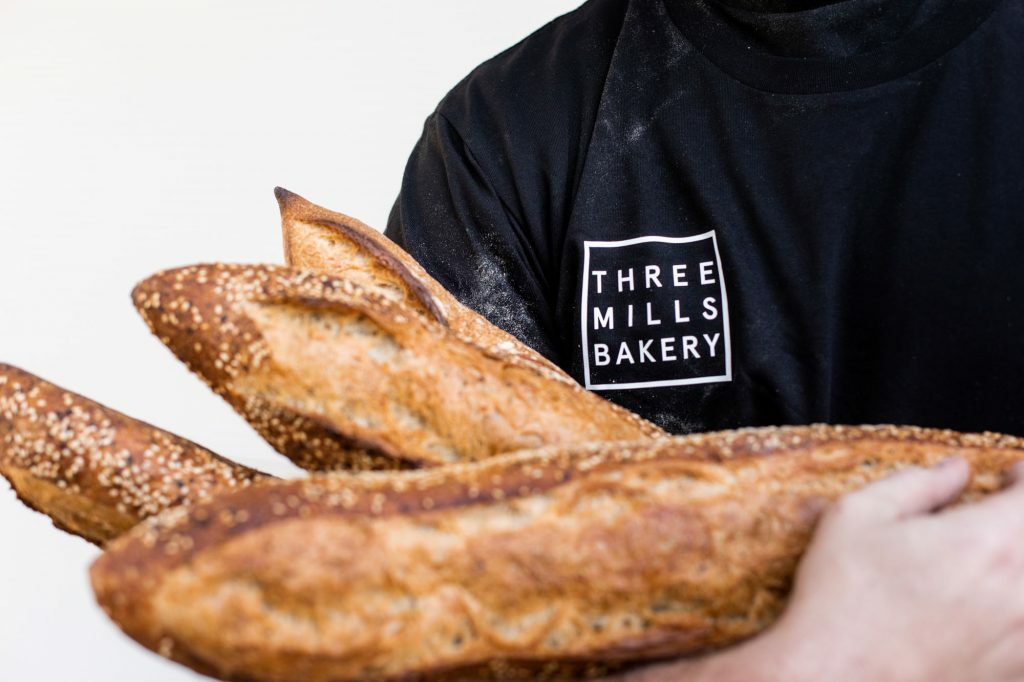 Here's what to expect when you partner with us:
Baking 365 days a year.
7 day phone support direct to the bakery.
24 hour online access to your orders.
A team who cares about getting every detail right .
We're forever sourcing, sampling, milling, baking, measuring, calibrating, tweaking, blending, tasting and improving our baked goods so they're just right for you.
We also completely understand the daily fluctuations in trade and have learnt to expect the unexpected. Our awesome team are here to help you solve problems quickly, so you can get back to doing what you do best.
Contact Us:
baker@threemillsbakery.com.au or call: (02) 5100 3265

Existing customers
You can place your order via Ordermentum, or call: 0447 699 843