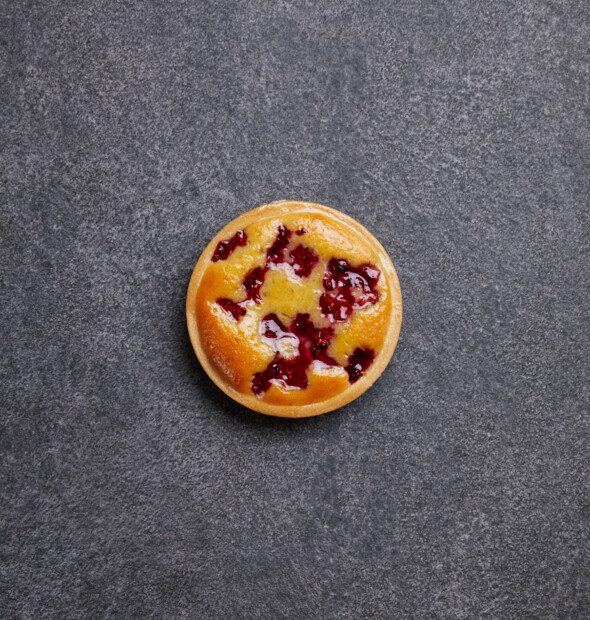 Raspberry Jam & Almond Cream Tart
$20.00
In stock
Our signature sweet pastry shell filled with a combination of house made raspberry jam and frangipane almond cream, topped with fresh raspberries.
Thaw: Overnight or 2 hours.
Baking instructions
Remove tarts from packaging.
Thaw in fridge overnight (recommended) or rest on a benchtop until thawed (approx. 2 hours).
Nutritional information
Pastry: Flour, Water, Pepe Saya Cultured Butter, Egg, Icing Sugar, Salt.
Fill: Almond Meal, Pepe Saya Cultured Butter, Icing Sugar, Egg, Fresh Raspberries, Premium NSW Wheat, Sugar, Water, Pectin.
Allergens: wheat, dairy, egg
Keep frozen. Store at or below -18 degrees. Reseal after opening and use within best before.