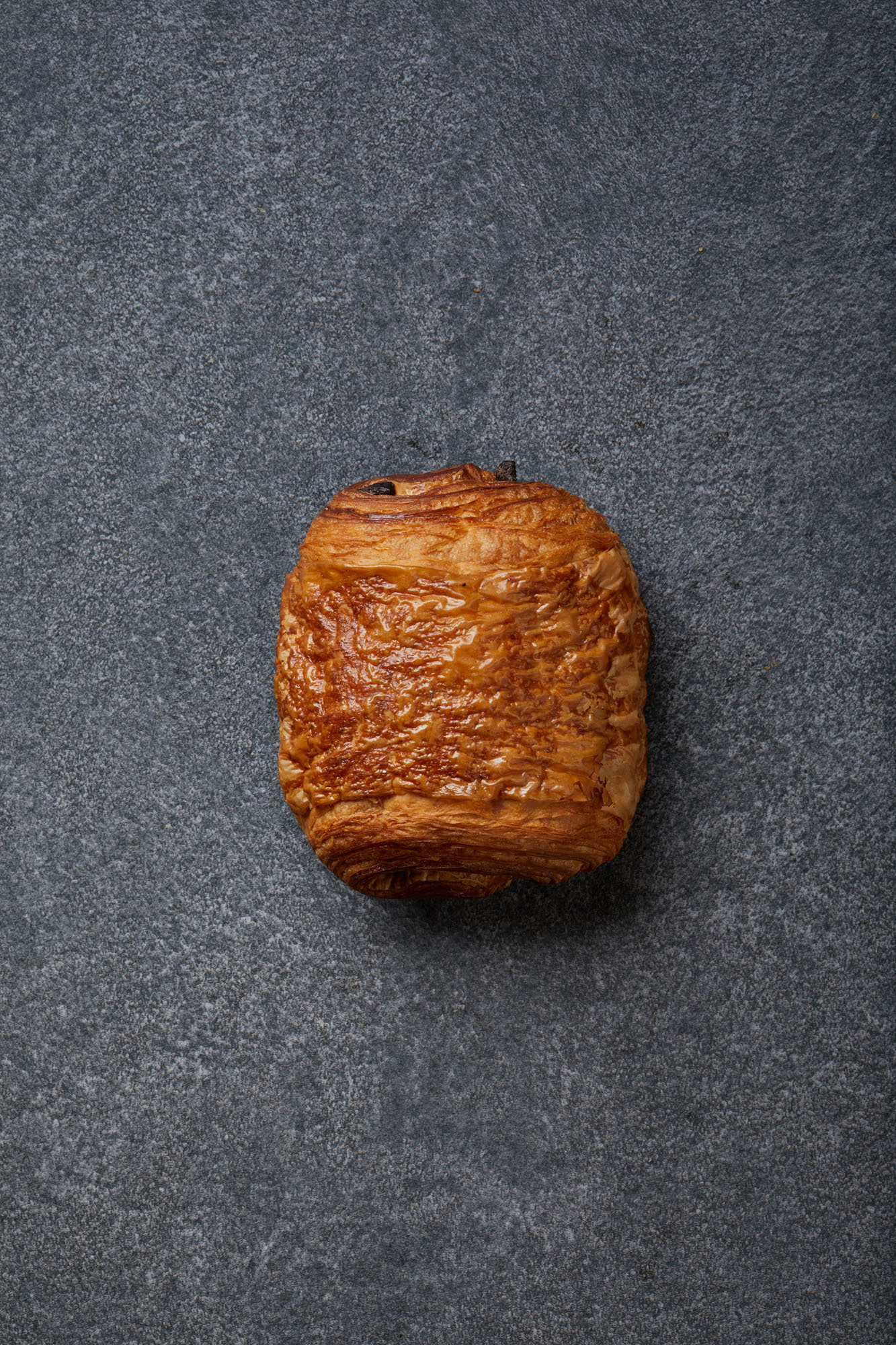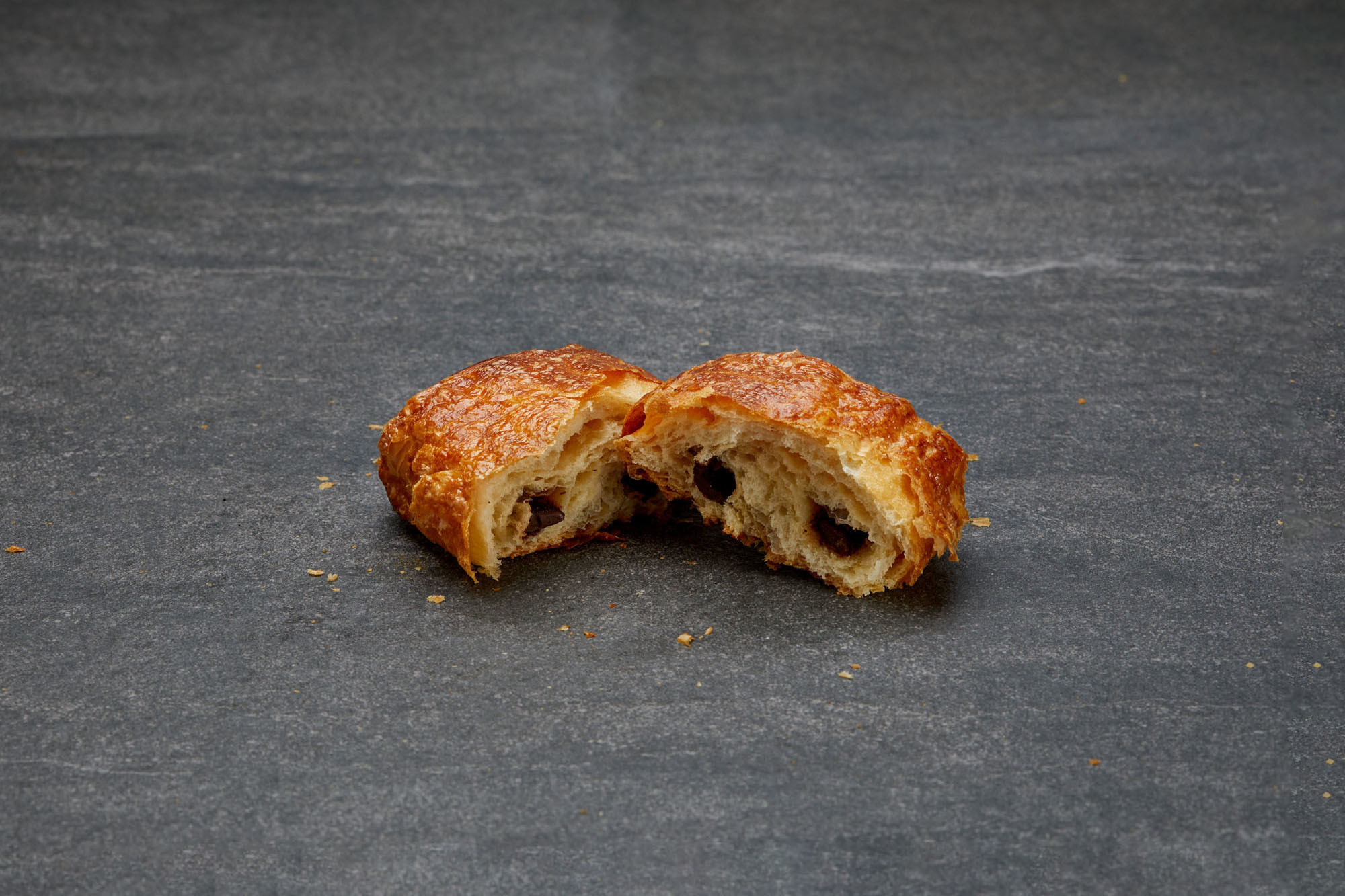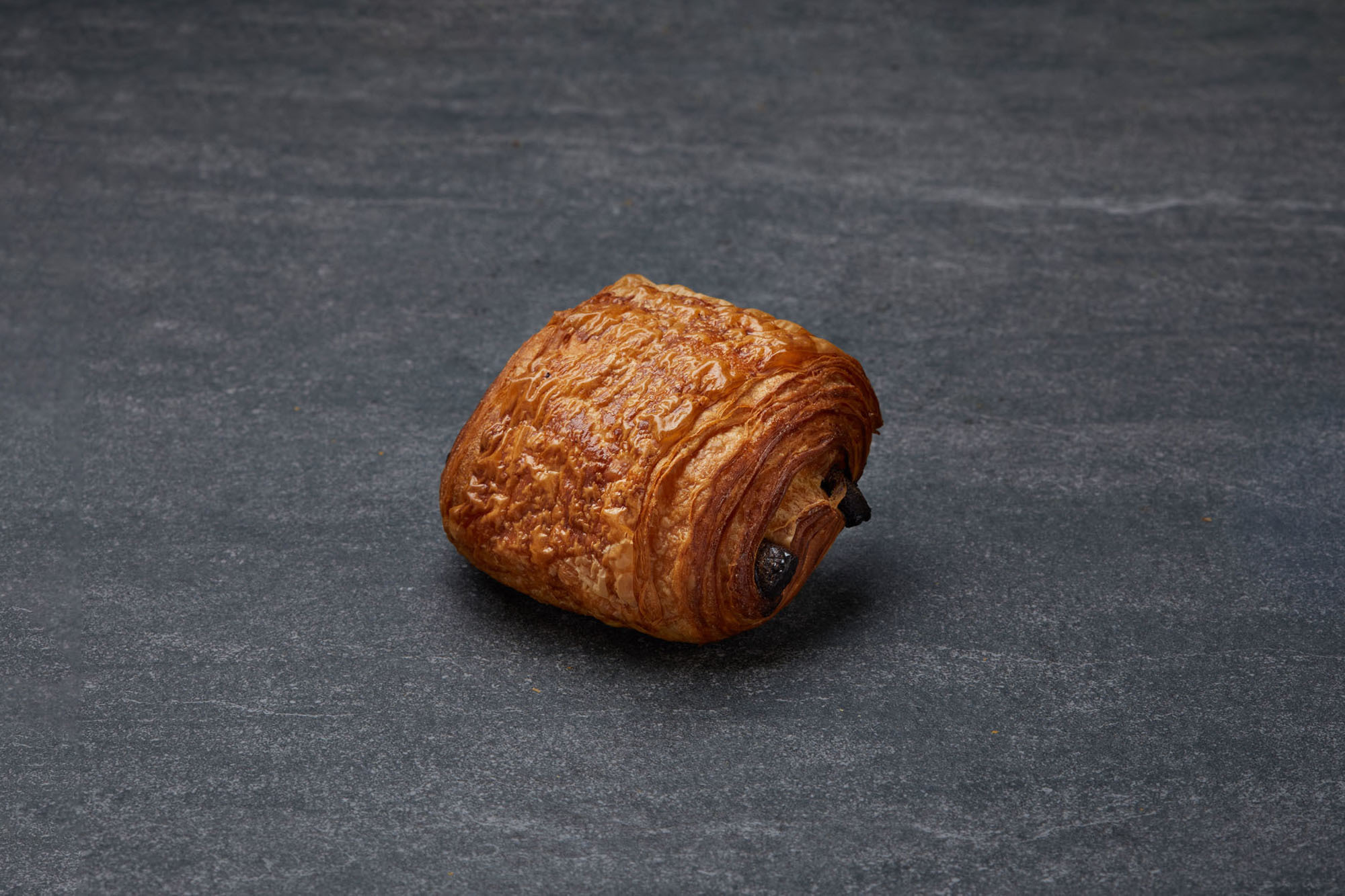 Chocolate Croissant
Bake at home
&nbsp&nbsp|&nbsp&nbsp
4 pack
Hand-rolled croissants, made with Pepe Saya cultured butter paired with decadent Belgian callebaut dark chocolate.
Prep: 10mins | Bake: 20-25mins
Baking instructions
You'll need: 1 egg. Baking paper. 
Before Bed (Approx 9pm – 10pm)
Line an oven tray with baking paper.

Remove croissants from the freezer. Place on a tray with the seam facing down. Cover loosely with a tea towel.
Note: To prevent sticking, place a sheet of baking paper over the croissants before covering with a tea towel.
Get some sleep…You deserve it.
When you wake  (7.30am – 8.30am)
Preheat the oven 180C°. Carefully remove the tea towel.

Gently egg wash croissants with lightly beaten egg.

Bake for 20-25 minutes until golden.
Nutritional information
Premium NSW Wheat, Whole Milk, Pepe Saya Butter, Belgian Dark Chocolate, Brown Sugar, Yeast, Salt, Improver.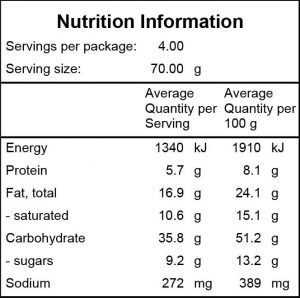 Keep frozen. Store at or below -18 degrees. Reseal after opening and use within best before.