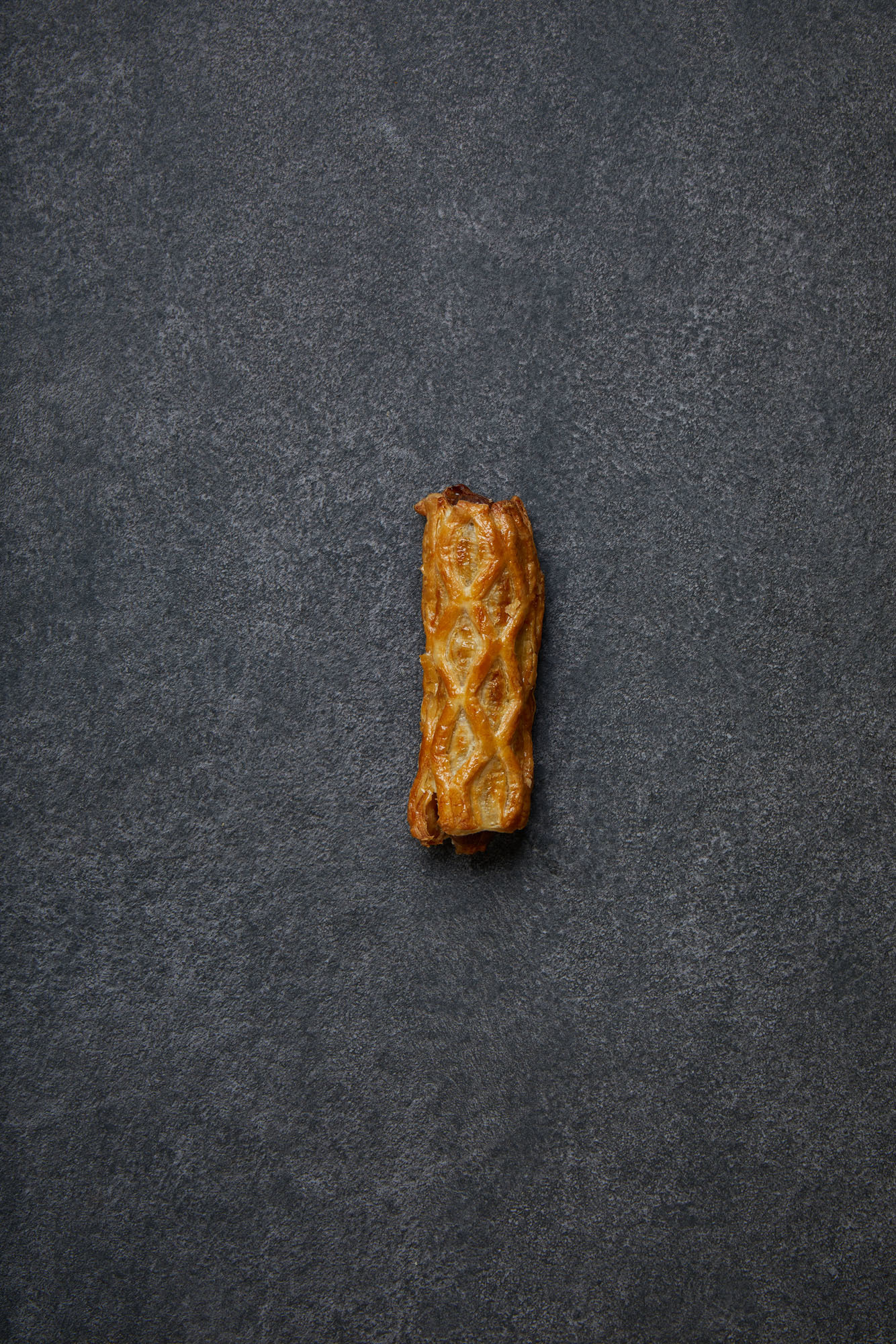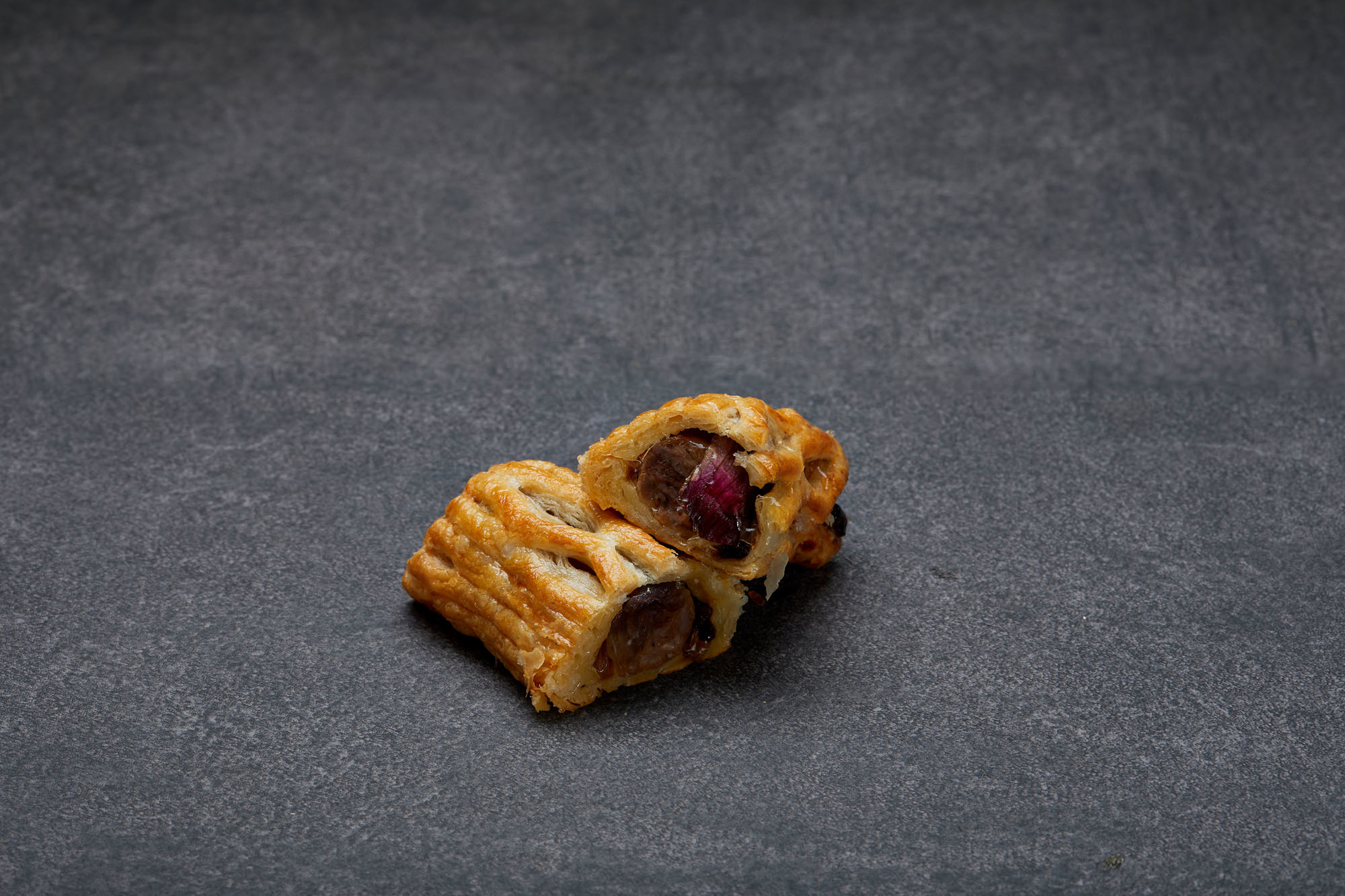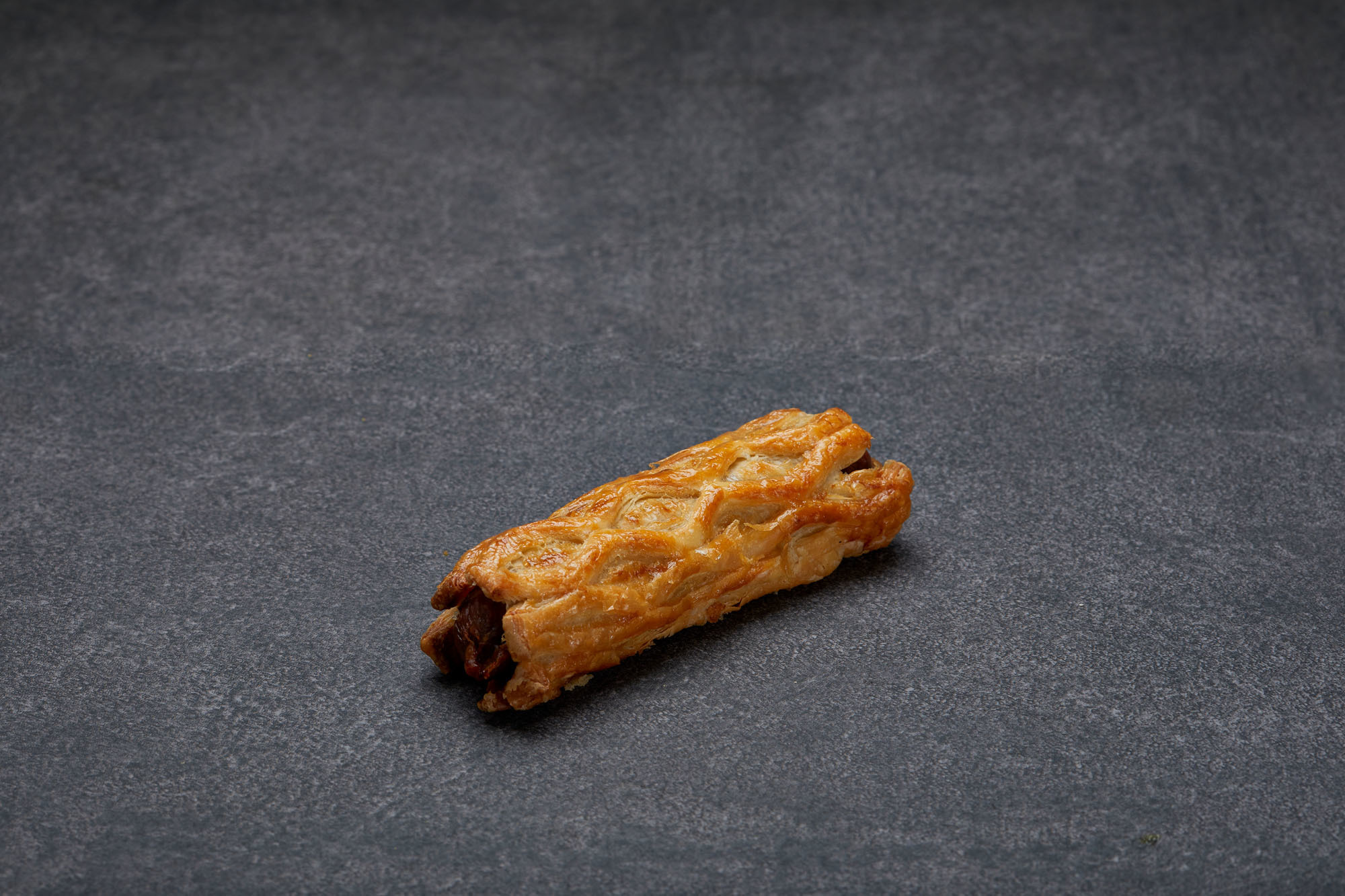 Sausage Sizzle (4 pack)
The sausage sizzle reinvented with all the nostalgic textures and flavours you love.
A custom made sausage on a bed of charred red onion and wrapped in a puff pastry lattice.
Prep: 3 mins | Bake: 15 mins
Baking instructions
Bake from frozen:
Preheat oven 195C°.
Cut from bag. Place on tray or pizza stone.
Bake for 15 minutes.
Nutritional information
Puff pastry: Premium NSW wheat flour, butter, salt, water, vinegar.
Sausage: Beef, pork, rice, flour, salt, garlic, dehydrated mushroom, minerals (451, 450), preservative 223, spice extracts, flavours (contains 1.45% preservatives sodium metabisulphate), herbs, spices.
Charred onions: Onion (brown & Spanish), brown sugar, olive oil, salt.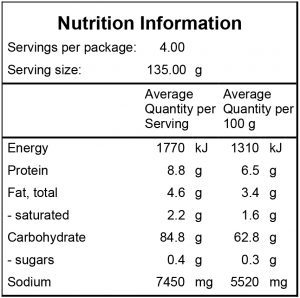 Store frozen (sealed) for up to 6 months.